EU divorce causes more confusion after PM Theresa May's deal is voted down in UK Parliament. What will it mean for Scottish salmon industry?
What happens now that May's Brexit deal has been defeated again? The EU's chief negotiator Michel Barnier said the EU "cannot go any further" in trying to persuade MPs to back the agreed terms of exit. Now, it's looking more likely that MPs are preparing for a no-deal vote.
Cause for concern
In an email to SalmonBusiness, the CEO of the Scottish Salmon Producers Organisation Julie Hesketh-Laird wrote that this was a cause for concern for the salmon industry.
"The Scottish salmon farming industry is optimistic in the long-term and sees a bright future ahead. The EU is a big market for Scottish salmon, worth over £290m annually, playing its part in fuelling increasing global demand for what has become a much sought-after product.
"A no-deal exit would cause immediate problems for the Scottish farmed salmon sector including tariffs for product being exported to European markets and the very real threat of logistical delays of getting salmon into the EU. For hauliers carrying perishable goods such as fresh fish, this is obviously more of a risk than for other carriers," wrote Hesketh-Laird.
SalmonBusiness asked the SSPO if they were aware of any tariffs that would be maintained to protect the salmon industry. Beef, lamb, poultry and some dairy products will receive protection and under a temporary scheme and 87% of imports by value would be eligible for zero-tariff access, the BBC reports.
Confusion
"There is still confusion over how many certificates will be required, who can issue them and even if there will be a temporary grace period when the certificates won't be needed. Nobody knows the answers to this one either but, as the clock ticks down towards March 29, this is obviously another area of concern," she wrote.
"The current Withdrawal deal poses problems as it couples all seafood exports to Europe with access to North Sea fishing grounds and caught fish quotas. We believe salmon exports should continue, regardless of discussions over quotas and fishing grounds and we will be arguing for that to continue.
"SSPO is watching Parliamentary developments closely and working with both the Scottish and Westminster Governments to try to ease the pressure on any potential pinch points," added Hesketh-Laird.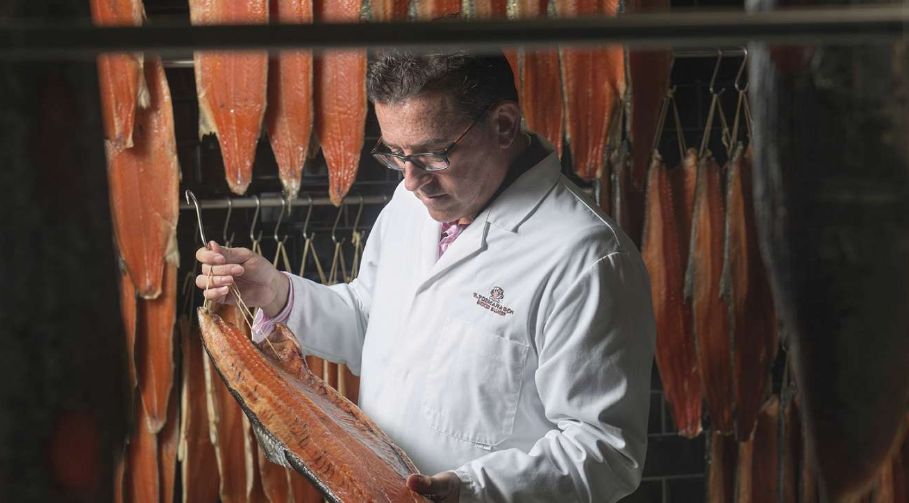 "I have no worries with tariffs"
Lance Forman, brexiteer and owner of H. Forman & Son, a leading salmon smoker in London, told us that he wasn't fazed by the prospect of a "no deal". In an email to SalmonBusiness, he wrote:
"I have no worries with tariffs whatever they are. All competitors are in the same boat. We had to deal with salmon prices rising 100 per-cent three years ago. Since the Euro was formed, the £ sterling has fluctuated from 1.05 to 1.80, i.e by some 75%. Tariffs will never be that high and we seemed to survive!"
As it stands, the UK may vote with to extend article 50 or leave with a no-deal on the 29th of March – but the long-term outlook on both of those still remains unclear.