It is not just the cost of energy intensive tasks such as pumping and purifying water that is becoming more expensive. Fearnley Securities is now taking a more cautious stance on the land-based salmon farming sector in the short term as the brokerage sees a risk of macro-related headwinds in 2022.
"Demand for farmed salmon is at an all-time high so the idea behind land-based salmon farming is still sound. However, we see a risk that price increases for building materials and supply chain disruptions will lead to increases in capex budgets and/or postponements of existing and future projects", the investment bank wrote in an update according to TDN Direkt.
Advisor
Fearnley has been engaged as a corporate finance advisor for several land-based projects, including BioFish Holding and the farming plans at Lista Airport in Norway.
Inflation through feed prices will also affect the cost base for salmon farmers, and higher energy prices further contribute to the cost base for land-based projects in the short term, the investment bank points out.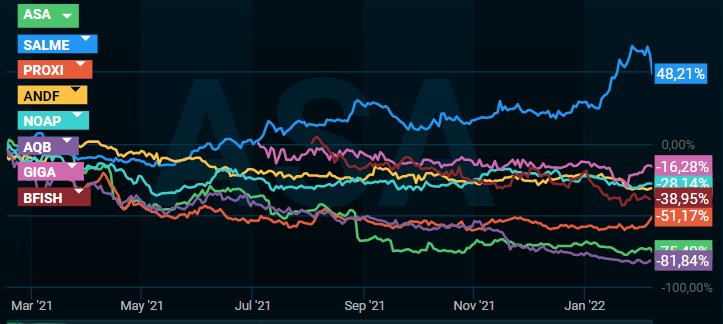 Has increased
Increased cost pressure is also noticeable for Salmon Evolution, which is currently building its first fish farm on Indre Harøy in Norway.
"We see that the prices of everything from rebar and concrete to wood and plastic pipes have risen, as a result of the global logistics problems we have seen in recent years. We must include this in our calculations," said CEO Håkon André Berg in Salmon Evolution to E24.
But it is not just cost pressures that can affect margins. Market leader Atlantic Sapphire unveiled its monthly trading update for January on Monday night. Here it was stated, among other things, that the company sold its fish at lower average prices in the US market than what was achieved in Norway at the same time. US salmon prices will normally have a premium equivalent to transatlantic air freight costs.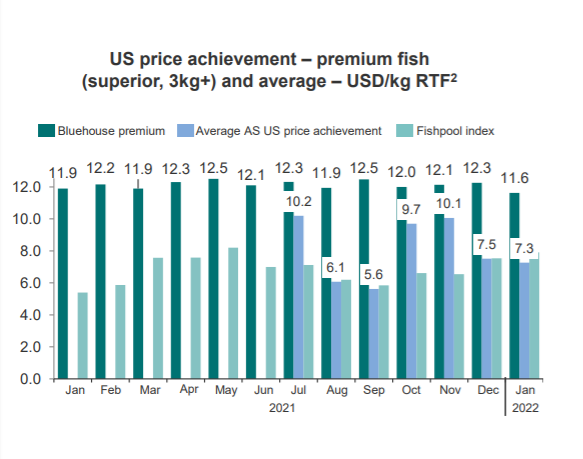 Downgrading
Fearnley Securities downgraded its recommendation on Atlantic Sapphire to hold from buy and downgraded the price target to NOK 45, from the previous NOK 106. Furthermore, the recommendation on Salmon Evolution is downgraded to sell from buy. The price target is downgraded to NOK 8.50, down from the previous NOK 9.
The brokerage maintains a buy recommendation on Andfjord Salmon, while the price target is downgraded to NOK 54, from the previous NOK 80.
While Fearnley has lowered its price targets, Pareto Securities is increasing them. The latter is upgrading its recommendation on Atlantic Sapphire to buy from hold. The price target for the share is raised to NOK 45 from the previous NOK 40, according to an update from the investment bank on Tuesday.