However report could mean major overhaul of the industry.
Salmon farming was under the spotlight as a 148-page report published 65 recommendations by MSPs on everything from sea lice to mortalities. However the inquiry found "insufficient evidence" to support calls for a moratorium on the industry's expansion.
The inquiry was launched in June 2017 after Scottish government ministers said they wanted to see "sustainable growth" in the industry. It heard evidence from salmon farmers, scientists and academics as well as environmental groups and activists.
Economic and social value to Scotland
Edward Mountain MSP, who owns one of the country's most valuable fisheries, chairing the probe as convenor said: "The salmon farming industry offers significant economic and social value to Scotland, providing jobs and investment in rural areas.
"There is a desire within the industry to grow. However, if this is to happen, it is essential that the serious challenges it faces – such as the control of sea lice, lowering fish mortality rates and reducing the sector's impact on the environment – are addressed as a priority."
Moratorium
The Committee noted "calls for a moratorium on new salmon farm development and expansion of existing sites, it considers that there is insufficient evidence to support this."
Reacting to the report, rural economy secretary Fergus Ewing said: "While we will carefully consider the committee's recommendations, a number of sustainability issues identified in its report are already being addressed through the Fish Health Framework working groups and the new wild and farmed salmon interactions working group.
"Aquaculture must be delivered and developed sustainably, with appropriate regulatory frameworks that minimise and address environmental impacts.
"But we are also clear that the sector is hugely important to Scotland's economy, particularly in remote and rural communities and it is disappointing that the committee has not fully explored nor analysed that economic and social contribution and benefit more fully."
We agree
Julie Hesketh-Laird, chief executive of the Scottish Salmon Producers Organisation, has welcomed the report and will study its recommendations closely:
Read more: Tough new government environmental watchdog rules could close Scottish salmon farms
She said: "We agree with the Committee that there is no evidence that salmon farming should not continue to grow sustainably. The Scottish salmon farming sector is at a critical phase of its development and the Committee's recommendation that regulation be improved to keep pace with potential growth is encouraging. The sector is keen to work with Scottish Parliamentary Committees, the Scottish Government, the regulators and other organisations who have interests, or indeed concerns, about salmon farming."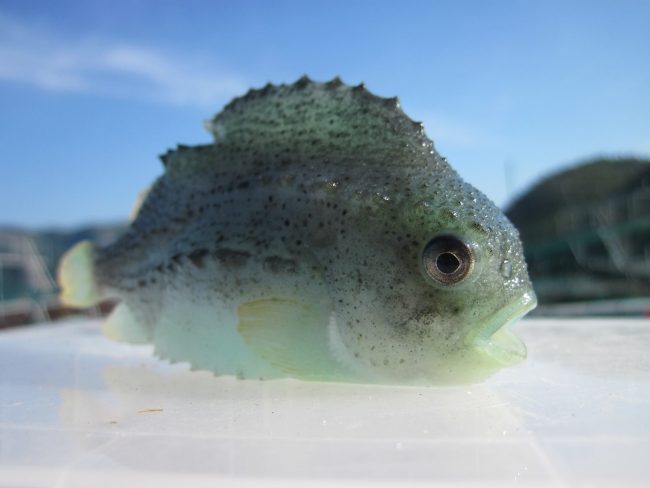 Some recommendations by the REC committee include:
• On mortalities: "The Committee is concerned that diseases are still leading to large numbers of farmed fish being slaughtered. The Committee is concerned that the industry and regulators appear to be incapable of reducing the level of mortality. These levels would not be considered acceptable in other livestock sectors and should not be considered to be acceptable in the salmon farming industry."
• On the transportation of dead fish: The committee said despite negative media, "it had noted the concerns expressed about their their transportation and disposal and sought reassurance it was in complicance. Howver it had not received any substantive evidence that pointed to any particular weakness or failing in the specific regulatory regime which covers such matters."
• On the use of cleaner fish: "The Committee heard these are increasingly being used in salmon farms but an assesement of the potential contribution of wild caught and hatchery cultivated supplies relative to future demand is essential.
on farms as a more environmentally friendly option of lice control."
• On closed containment: The committee said that it "recognises that the development of closed containment facilities could have a significant positive impact on the farmed salmon industry and has the potential to address many of the environmental challenges it faces."
• On regulation: the committee said that it "had gained the strong impression that the farmed salmon sector in Scotland has been subjected to what might be described as "light touch" regulation and enforcement to date. However, in recent years a range of fish health and environmental challenges have emerged and whilst it is clear that the industry is working hard to address these, the Committee is of the view that the regulatory regime has failed to keep pace with them." It suggests that that Marine Scotland should be tasked with delivering the necessary improvements and in taking on an overarching coordinating role.
It also said that a precautionary approach to applications for new sites and expansion of existing sites needs to be applied. "It therefore recommends that there should be an immediate and proactive shift towards siting new farms in more suitable areas away from migratory routes and that this should be highlighted in the strategic guidance on the siting of salmon farms."
Until such time as an enhanced regulation and enforcement is in place, "the precautionary approach to applications for new sites and expansion of existing sites should be firmly and effectively applied," the report suggested.
The REC report will be debated in Scottish parliament.