Algea bloom still bites.
The current stellar run being currently enjoyed by many Chilean salmon farmers isn't being so by everyone. Despite Invermar's higher harvest volume and sales increase, it was scuppered by higher operational costs and low prices.
In the latest Q3 2018 report Invermar posted an EBIT of USD 4.6 million, a 51% drop when compared to the same period last year (USD 9.7 million).
However, it had a 4% increase in sales (USD 44 million) than the same period of the year 2017.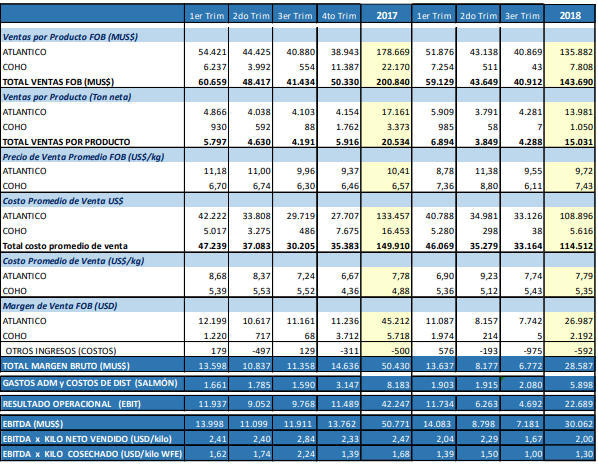 "The average price of the third quarter of 2018 for Atlantic salmon is USD 9.55 per net kilo, against USD 11.38 per kilo of the second quarter of the year," the company said.
The company said that the algal bloom outbreak which hit the company in the first quarter of the year also ate into earnings, costing them USD 5.2 million.
The company presented a harvest level of 23,144 tonnes at the third quarter of 2018, higher than the 20,298 tonnes of the same period.