Kontali analyst Jan Erik Øksenvåg believes the reduced harvesting volumes are an essential factor explaining the inflated salmon prices.
In the last week, farmed salmon (FCA fish farmer) has been sold for prices around ten euro per kilo. That is record high.
"What we see now is a result of an incredible amount of fish being slaughtered in Norway at the end of last year. This means that you have less fish to slaughter now. This coincides with the fact that there is less fish to slaughter in Scotland, which is the second largest European salmon producer, Kontali Analyse's salmon analyst Jan Erik Øksenvåg explains to NRK.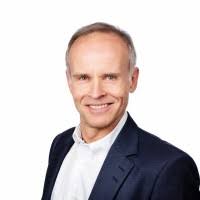 "In addition, there are less fish from the Faroe Islands. It is the coincidently low supply that is the cause," he believes.
Paul Birger Torgnes was re-elected as chairman of the board of Seafood Norway earlier this week. He describes the situation in the salmon market as extraordinary.
"The price level we are now witnessing is unnatural and is due to limited offers. It is of course positive for the industry with good prices and shows what standing salmon has as an international export product – but is not a situation that will persist."
Torgnes was central in building up the fish farming company Fjord Seafood, which today is an important part of Mowi. He believes the price level we are experiencing now is unnaturally high and hardly "sustainable".
"In addition, it could lead to some people replacing salmon with other protein sources because the prices are too high," he says.