Smoker struggling to move fish to France.
On Friday, the 150-year-old salmon smoker John Ross Jr wrote that perishable goods that were dispatched from its facility five days ago, headed for France have still not crossed the border.
John Ross sales director Victoria Leigh-Pearson addressed the letter to Secretary of State for Business Alok Sharma, expressing the company's dismay at new export rules post-Brexit.
"As director of sales for John Ross, a Scottish smoked salmon producer founded by my family that has exported goods for 30 years, built a network of 36 countries to which we sell to, and won the Queen's Award twice, I feel that I can confidently claim that we are an experienced and accomplished exporter," said Leigh-Pearson. "However, the recent months have been the hardest since we first opened our doors," she added.
The PR Foods owned company, a high-end salmon smoker and supplier to the Queen, added that it has had "to endure the government issuing a barrage of useless information, none of which has added any clarity or value to businesses such as ours."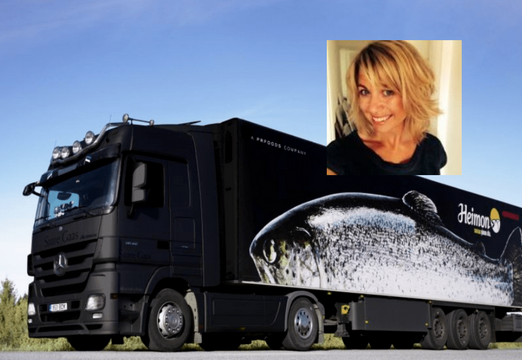 John Ross echoed the confusion over paperwork, the extra documentation needed and IT problems have all contributed to delays and hold-ups the SSPO announced recently. Though Leigh-Pearson went much further in her criticism, calling the government's level of support to businesses "gross incompetence".
"John Ross has spent years conducting practice runs with hauliers, drafting post-Brexit documentation in readiness for 2021, and recruiting the services of specialists including French lawyers to support our continued trade with the EU. We have been commended by a number of businesses within our sector for being ahead of the curve. Yet, being ahead of the curve is of no benefit if the Government continually changes the shape of its arc, misinforming businesses such as ours along the way."
She added that she also had to contend with that entire trucks are currently being rejected without explanation by the French customs authority. And because of that, their hauliers have now pulled as such a backlog has been created. And other hauliers are not taking on new customers. The company also found out that its been confirmed that the IT systems of the UK and France are incompatible.
"As I write, perishable goods that were dispatched from our facility five days ago, headed for France following a process that your department advised, have still not crossed the border," she added.
"Your so-called 'deal' is worthless if this situation is not fixed immediately, and unless you put in place measures to address the issues that continue to unfold on a daily basis. Moreover, as a seafood exporter, it feels as though our own government has thrown us into the cold Atlantic waters without a lifejacket," concluded Victoria Leigh-Pearson.