Liberal party pledges to phase open-net salmon farms to closed containment systems by 2025.
As part of Justin Trudeau's reelection campaign, Canada's ruling party want's to boot out the salmon farming industry in British Columbia.
Closed containment systems
On page 36 from its manifesto, the Liberal party wrote, in just four lines, how it planned to end salmon farming: "In British Columbia, we will work with the province to develop a responsible plan to transition from open net-pen salmon farming in coastal waters to closed containment systems by 2025".
There was no mention of Atlantic Canada's salmon farms.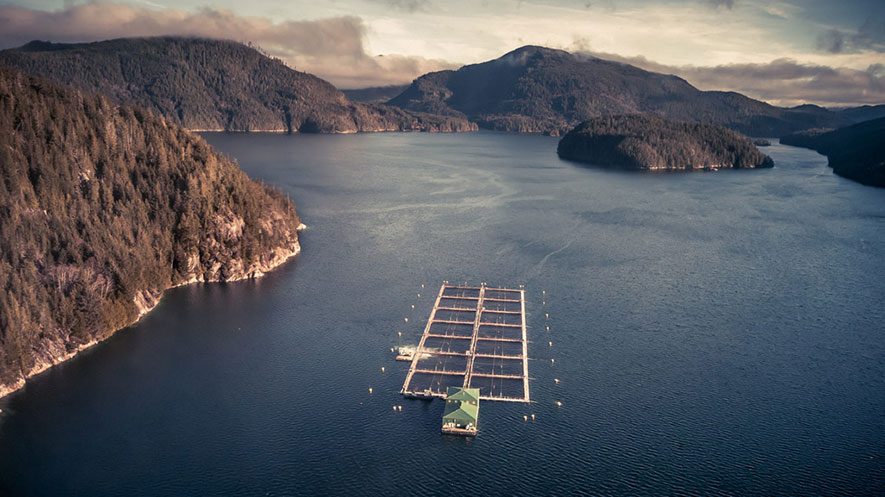 With just over five years to end the EUR 1 billion industry, the industry is up in arms. Salmon farmers were already facing a gradual phase out of at least 17 salmon farms by 2013.

Destructive
The BC salmon farmer's association called the plan "destructive" and "careless" in a press release on Tuesday: "The Liberal Party's aquaculture platform commitment to 'transition from open net-pen salmon farming to closed containment systems by 2025' is destructive, careless and flies in the face of making decisions about aquaculture based on science and facts. At a time when leaders should be focusing on climate change and climate action, the Liberal Party is looking to shut down the seafood farming method with the lowest carbon footprint and suggesting it transition to a technology that depends on manufactured energy. This move would have significant environmental repercussions. It would also have economic repercussions for the families of 7,000 middle-class workers in B.C, negatively impacting the health and wellness of coastal communities."
Canadian aquaculture industry attacks Trudeau platform to phase out open net pen salmon farms in BC as a "reckless" and "irresponsible" policy not based on science. Regional industry associations from Atlantic Canada are signatories to a joint statement condemning the Libs.

— Paul Withers (@Witherscbc) September 30, 2019
Not based on any credible scientific evidence
Canadian Aquaculture Alliance CEO Timothy Kennedy in a press release said: "This is a reckless policy, not grounded in science, and it will threaten good middle-class jobs across Canada".
In the same publication, current dean of the faculty of Science and Technology at Vancouver Island University Don Noakes who authored a paper on that urged the Canadian government increase aquaculture production, said that: "I can only speculate on the reasons for this policy pledge but it is certainly not based on any credible scientific evidence. Canada has enormous potential for significant increases in aquaculture production but this policy is counterproductive to say the least."