Salmon farmer New Zealand King Salmon reported a full year loss of NZD $73 million (€46 million) on Wednesday after the company suffered from three challenges that hit its finances.
New Zealand King Salmon was placed in a trading halt, which has now been lifted, ahead of the release of the company's results and plan to raise capital to bolster its balance sheet.
The company recorded the large post-tax net loss, compared with a NZD $7 million (€4.4 million) loss in the previous year. The poor financial result was blamed on increased fish mortalities, rising freight costs and the ongoing impact of the pandemic.
"Unusually elevated seawater temperatures were a major factor behind high mortality rates, with the marine heatwave during summer associated with a La Niña event," New Zealand King Salmon chief executive Grant Rosewarne told reporters.
"Ongoing supply chain disruptions, soaring freight charges and mortalities continue to impact our business. Our hospitality customers also continue to be affected by lockdowns and social disruptions," Rosewarne added.
New Zealand King Salmon has warned that the steps needed to address fish mortalities is expected to result in a decline in the number of fish produced in 2022 and 2023, with increases not due until 2024.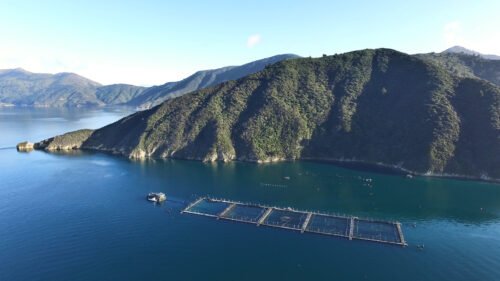 Back in March, environmental group Guardians of the Sound reported figures that had been obtained from New Zealand King Salmon showing the company had dumped around 1300 tonnes of fish waste in landfill sites over the last three months. Rosewarne blamed " particularly hot summer that started quite early and has continued on" for the losses.
The company is addressing the challenges it has faced and the financial results with an underwritten NZD $60.1 million (€37.7 million) rights offer, giving shareholders the opportunity to purchase 2.85 new shares for every share they hold at a price of 15 cents (€0.09) per share. That offer is a roughly 83 percent discount from the trading price prior to the trading halt of 86 cents (€0.5) per share.
New Zealand King Salmon's chief executive reiterated the company's commitment to developing a new salmon farm in the deeper and cooler Cook Strait, with the application due to be completed at the end of this month.