Major sushi player says restaurant sales declined 64 per-cent.
In a press release, the American subsidiary of Japanese chain Kura Sushi, Kura Sushi USA, posted its first-quarter 2021 financial results for the period ended November 30th 2020.
Operating loss was USD 6.3 million, compared to an operating loss of USD 1.4 million in the first quarter of 2020. Total sales were USD 9.4 million, a decrease of USD 8.0 million compared to period before.
As of the time of publishing, Kura Sushi said that all of its 29 restaurants are open. But 16 of them are in COVID-hit California and National Guard-locked down Washington DC only providing takeout. Only one restaurant in Illinois is providing outdoor dining and takeout, and the remaining 12 restaurants operating at reduced indoor capacities of 25 -per-cent to 75 per-cent and providing takeout, depending on local requirements.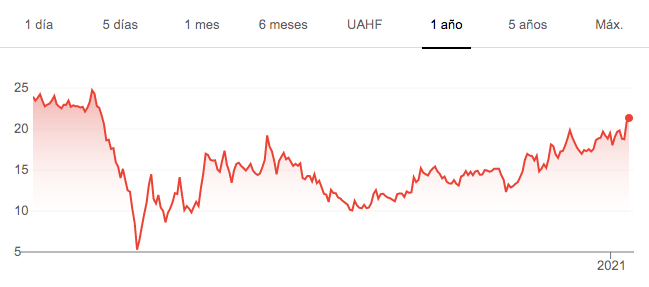 On September 2, 2020, the company increased its revolving line of credit to USD 35 million and extended the payback period from one year to five years from each borrowing date.
Last November, it borrowed USD 3 million on the revolver and as of the same time last year, Kura Sushi USA had cash and cash equivalents of USD 2.7 million and USD 3 million in debt. Subsequent to the same date, the company borrowed an additional USD 6 million.
Kura Sushi President and CEO Kura Sushi Hajime "Jimmy" Uba said that he remained optimistic about the business and its growth potential but acknowledged that it still is "operating in an uncertain environment".
"As we progress through our fiscal second quarter, we see a new set of tougher state and local operational restrictions, particularly in California, where the state enacted a total ban on both indoor and outdoor dining effective December 6, 2020.
"This contributed to a December comparable restaurant sales decline of approximately 64 per-cent and sequential decline in sales of approximately 10 per-cent from November. Nevertheless, we remain confident about our post-pandemic recovery and appreciate the financial security provided through our relationship with Kura Sushi Japan," he concluded.