But 43 per-cent of the company's EUR 169 million order book comes from this part of the company.
AKVA group had a turnover of EUR 82.1 million in the second quarter, an increase of eight per-cent from the same quarter last year. EBITDA ended at EUR 8.8 million, down from EUR 9.6 million, compared to the second quarter of 2019.
New orders amounted to EUR 95 million in the quarter, which has inflated the order book to EUR 169 million. For 43 per-cent of the order book is related to land-based technology. The company also highlighted the strategically important tubenet contract, of EUR 9.5 million, which was signed in April.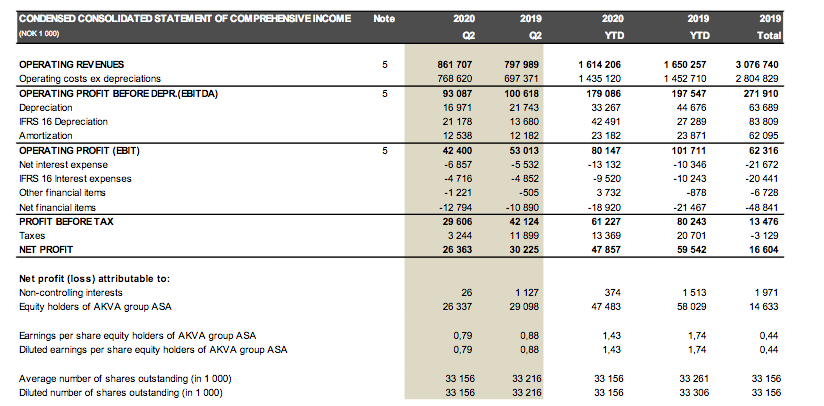 So far, the pandemic has affected most of the company's land-based operations, with the cancellation and postponement of contracts. Low activity and negative margins from COVID-19 resulted in restructuring costs related to the shutdown of old projects and start-up costs for newly generated projects. At the EBITDA level, the company lost EUR 2 million from this segment.
Of the total result, as so often is the case, most came from traditional cage-based technology, with an EBITDA of EUR 8 million. Especially in the Nordic region, which "continues to experience high activity with a strong pipeline," the company wrote in a stock exchange announcement on Friday morning.
AKVA group has high expectations for the submersible aquaculture facility Atlantis Subsea Farming, which has received a development permit. During June, fish from the second batch in Atlantis were harvested and we are planning the next batch at an even more exposed site for 2020/2021.