No one was injured when a 25m long feed barge sank at Reyðarfjörður in Eastern Iceland.
There were severe weather conditions with strong winds when the feed barge "Munnin", owned by the salmon farming company Laxar, sank at half-past four last night on Sunday.
The Coast Guard ship "Thor" is said to have arrived at the incident site last night, but could not prevent the feed barge from sinking.
10,000 litres of diesel fuel
There weren't any people on board the vessel when it went down.
According to a report from the company, a lot of seawater had entered the vessel after the storm. Neither people nor farmed fish were injured during the incident. 10,000 litres of diesel fuel is stored onboard but no leaks have yet been reported.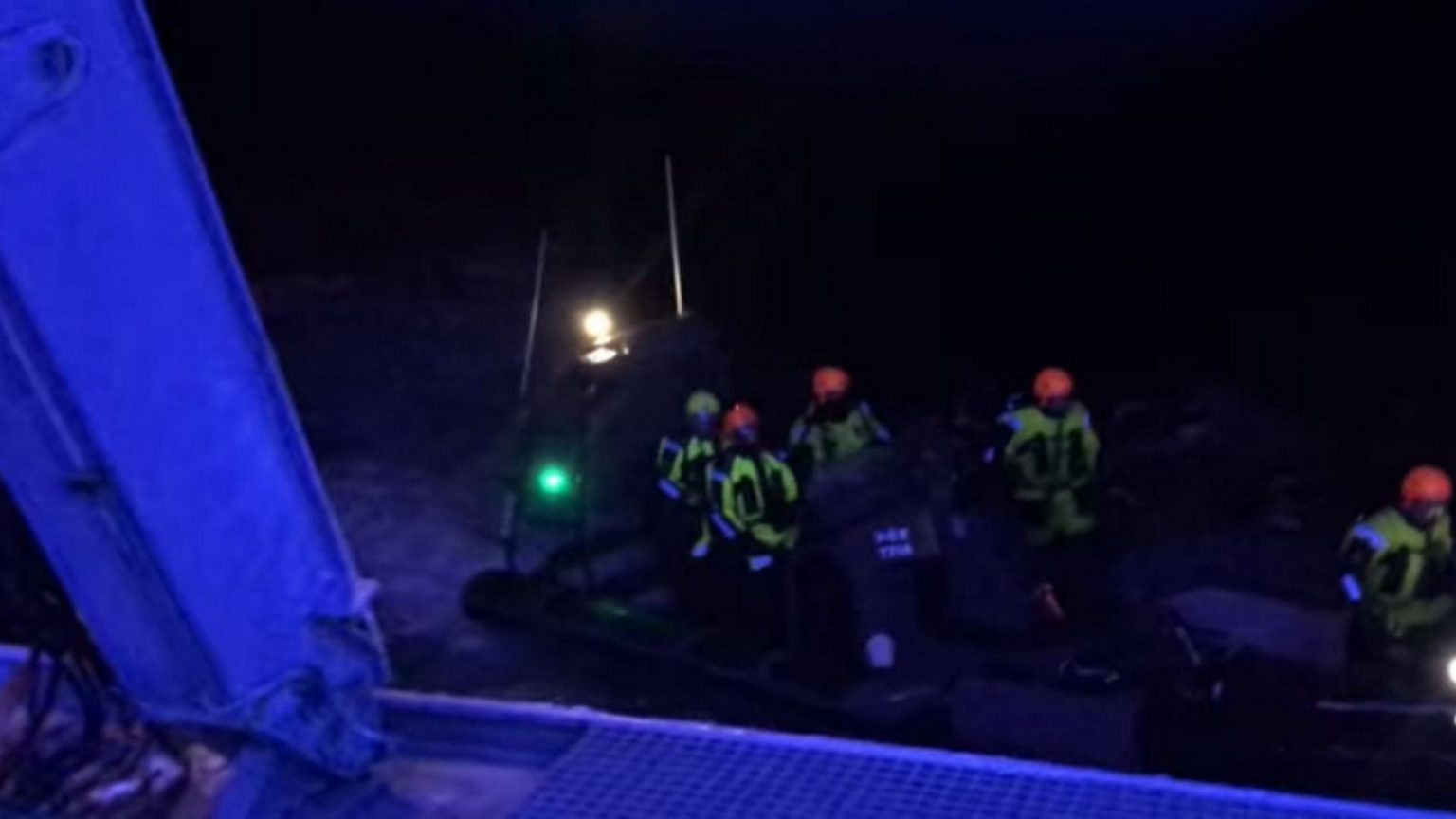 Strong winds
The feed barge is 25m long and 12m wide. It is not yet known why the feed barge sank, but there have been strong winds in the area and crews had been busy removing ice from the equipment on the vessel, reports RUV.
According to the publication MBL, the coast guard ship "Thor" will remain in the area. Investigations will now be carried out to determine the cause of the incident and assessing whether "Munnin" should be raised. The feed barge is now 40m underwater.