In May, Mowi was hit with a £800,000 fine after admitting it had breached health and safety legislation.
Scotland's prosecution service and death investigation authority, the Crown Office, is to hold a Fatal Accident Inquiry (FAI) into the circumstances of the death of a worker at Mowi Scotland.
Clive Hendry, 58 years old, died as he stepped between a boat and feed barge in February 2020.
Fish farm workers who were working alongside Hendry will be asked to give evidence about what happened that day and the systems of work, UK newspaper The Scottish Mail on Sunday has revealed.
Read more: Report released detailing fatal accident involving Mowi Scotland fish farm worker
Hendry stepped through an open gate on the Beinn na Cailleach boat to a ladder on a feeding barge in a practice known as a touch and go transfer. While on the ladder, he was crushed by the boat and slipped into the water and drowned.
Hendry, from Dornie, Rossshire, worked for Mowi for 12 years before his death at Ardintoul fish farm in nearby Loch Alsh.
An investigation by the Maritime and Coastguard Agency (MCA) concluded Mowi Scotland, owner of workboat Beinn Na Caillich, failed to take all reasonable steps to ensure this boat was operated in a safe manner.
Mowi Scotland were charged with serious breaches of the Health and Safety at Work Act 1974, which led to Hendry's death.
The Marine Accident Investigation Branch found that Hendry was crushed because he stepped off the boat while it was still moving. He was able to do so as the bulwark gate was open and there were no crew on hand to supervise the move.
The report found his workmates were unprepared for the emergency and did not know how to use the 'man overboard' rescue equipment.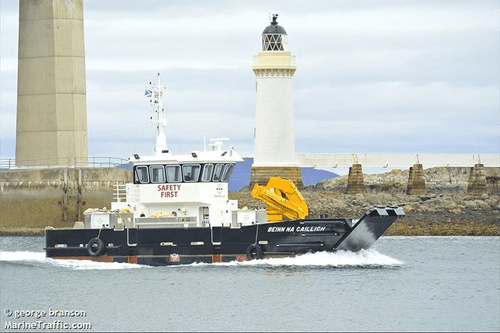 Potential wrongful death claim
Unlike England, Wales and Northern Ireland, there is no system of coroners' inquests in Scotland.
Fatal Accident Inquiries are held to investigate deaths in industrial accidents, in prisons, and deaths where it is felt necessary to hold a public inquiry. They are held relatively rarely.
Working protocols and health and safety measures will be scrutinised to find out exactly how the salmon worker lost his life.
These determinations should include the cause of death, the time and place of death, precautions which may have avoided the death, defects in the system of working which may have contributed to the death, and any other relevant cause of death information.
While the primary goal of an FAI is to prevent future deaths, the results of these inquiries could form the basis of negligence in a wrongful death claim.
Lessons to be learned
In May the salmon farming giant was hit with a substantial fine – £800,000 with a surcharge of £60,000 – after admitting it had breached health and safety legislation – prompting Mr Hendry's partner to warn: 'Other people will die unless lessons are learned.
At Inverness Sheriff Court, Mowi admitted failing to carry out proper risk assessments and safety training in relation to Hendry's death.
None of this money goes to Hendry's partner Catriona Lockhart, who is also suing Mowi separately in a civil matter.
"I'm relieved there will be an inquiry into Clive's death. It has been my main goal throughout the traumatic time since his death," she told The Scottish Mail on Sunday.
"I need to know the full facts of how he died and hope that this prevents it from happening to anyone else."