Lerøy's new 9,000 square metre factory near Madrid will provide a platform for the launch of several new products to strengthen its position in Spain and Portugal.
Leroy said the factory, which employs 160 people, has been strategically designed to both increase production capacity for current products and extend the group's product range.
Spain is by some distance the biggest importer of seafood in the EU, and the country is also seeing rapid growth in seafood consumption.
"Lerøy occupies a strong position in Spain, where we are one of the leading companies in salmon processing and sushi production", says Antonio Díez, the Managing Director of Lerøy Processing Spain, adding, "processing fresh and frozen fish, smoking salmon and producing ready meals are some of the innovations that will create new business opportunities.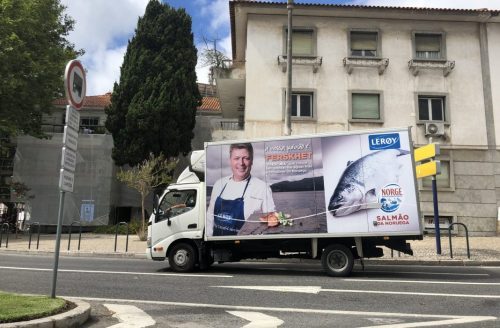 "This will undoubtedly reinforce the company's leading position in the seafood market in Spain and the whole Iberian Peninsula."
Lerøy already has factories in Barcelona, Valencia, Alicante and Las Palmas in Spain, along with a site in Lisbon, the Portuguese capital. These will now all be upgraded so they can make new products.
"We can create new products in response to demand from our customers, in order to extend our range and to enter new segments," he added.
The new ranges include sushi, noodles, cod and salmon burgers, poke bowls and fish-based ready meals along with more traditional smoked salmon, frozen salmon and fresh salmon products in consumer packaging.
Lerøy Processing Spain currently employs around 350 people, but Diez believes that number will rise in the future.
The new Madrid factory has three zones: one for ready meals such as sushi and other dishes; one for processing fresh and frozen fish along with one for smoking fish.
It also has a biological treatment plant designed to reduce its environmental impact.