More fish but less demand. 
The Chilean salmon farmer Multiexport Foods posted its Q3 results dated end of September with an operating income of USD 106 million, down 21 per-cent than reported in the same period in 2019.
EBIT reached minus USD 18.0 million, compared to USD 5.5 million in Q4 2019. It said that this was mainly explained by lower sales prices.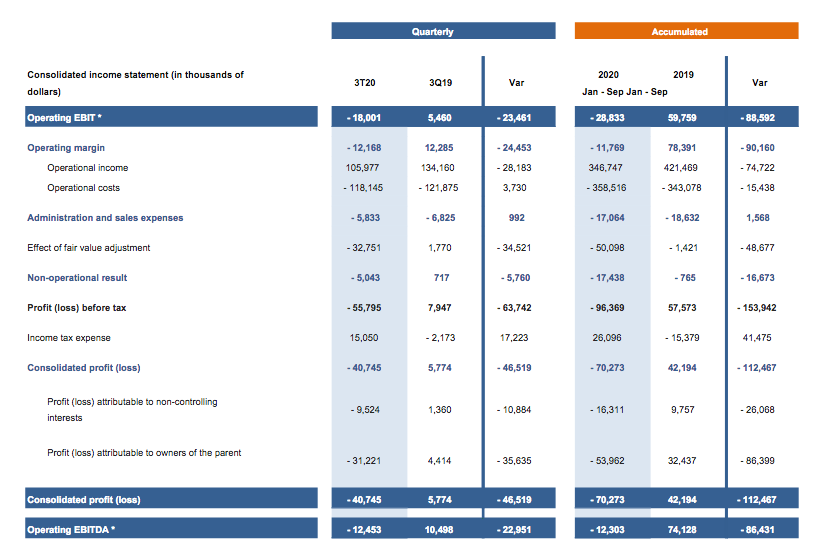 "The effect that the pandemic has had on lower demand, mainly in the HoReCa segment (hotels, restaurants and catering), as well as the higher production in Chile with a growth of 15.4 per-cent for the quarter compared to the same period of the year last year, are the main factors that explain the drop in prices," wrote Multiexport.
The listed salmon farmer had an Atlantic Salmon EBIT of USD -0.87/Kg, lower than USD 0.24/Kg reported in Q3 2019.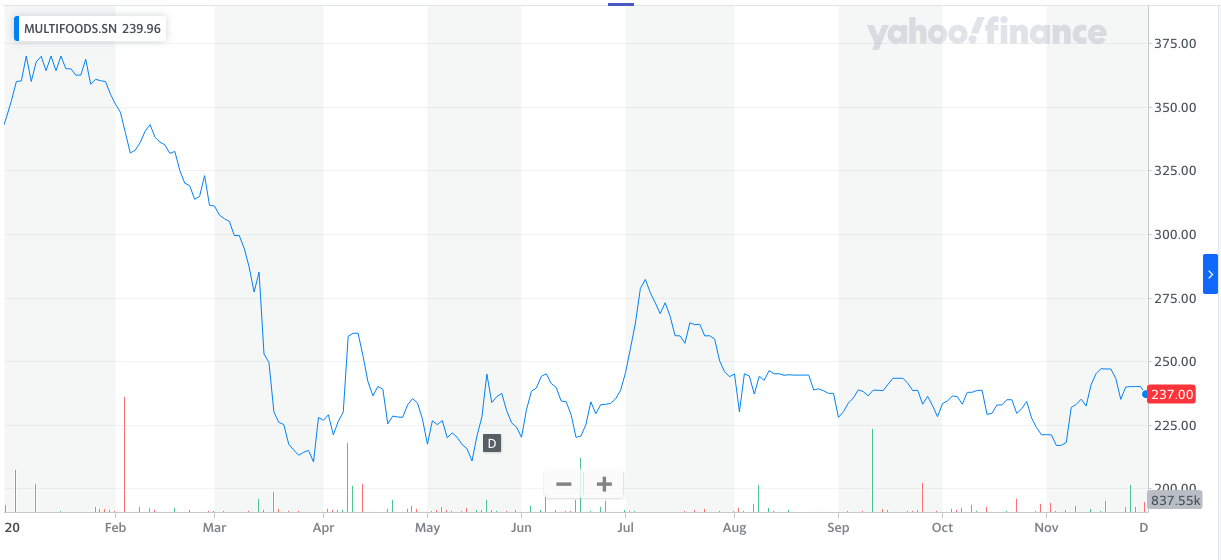 Volume sold by the company reached 22,040 tonnes, increasing 2.7 per-cent to the year before. It added that the growing contribution of sales of smoked Atlantic salmon, representing 10 per-cent of the total sold for this quarter compared to 5 per-cent before.
From next February, Andrés Lyon Labbé will stepping down after ten years in the role to be replaced by Cristián Swett. Labbé will assume director and vice president roles in the company.
Multiexports' share price was down 1.25 per-cent on the Santiago Stock Exchange at closing on Monday.