Demand-driven salmon growth in the US market.
Outside the Marine Harvest processing plant, there is a traffic jam. Trucks maneuver in and out of the plant, which is strategically located five minutes away from Miami International Airport.
Conveyor
Styrofoam boxes containing iced salmon fillets enter the production line, delivery-ready serving packages are shipped to customers.
They have no time to lose.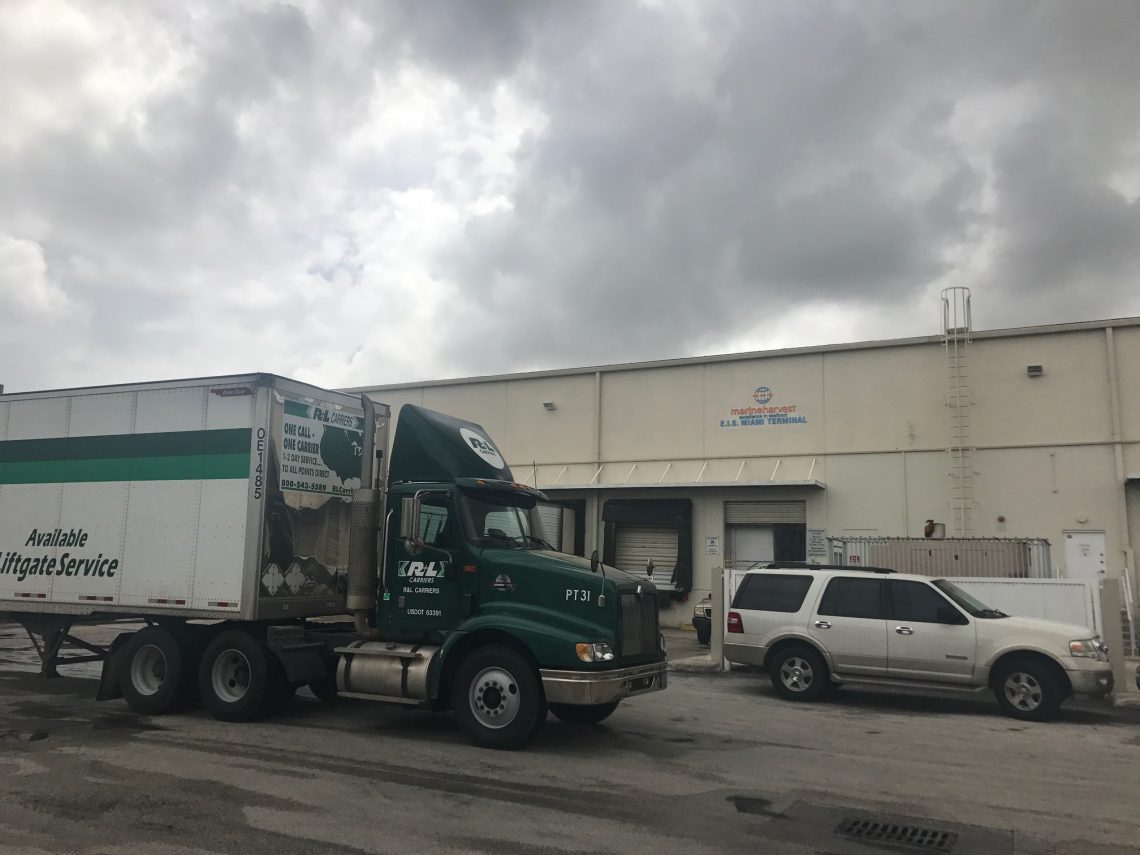 "This facility is 30,000 square feet and has 150 employees. The operation runs 24 hours a day," plant manager Patricia Balocchi tells Salmon Business.
A double-digit number of people armed with filleting knives work along the assembly line. Here there are no robots. Most of the time it is manual work – and looks like a processing plant in Poland or Chile.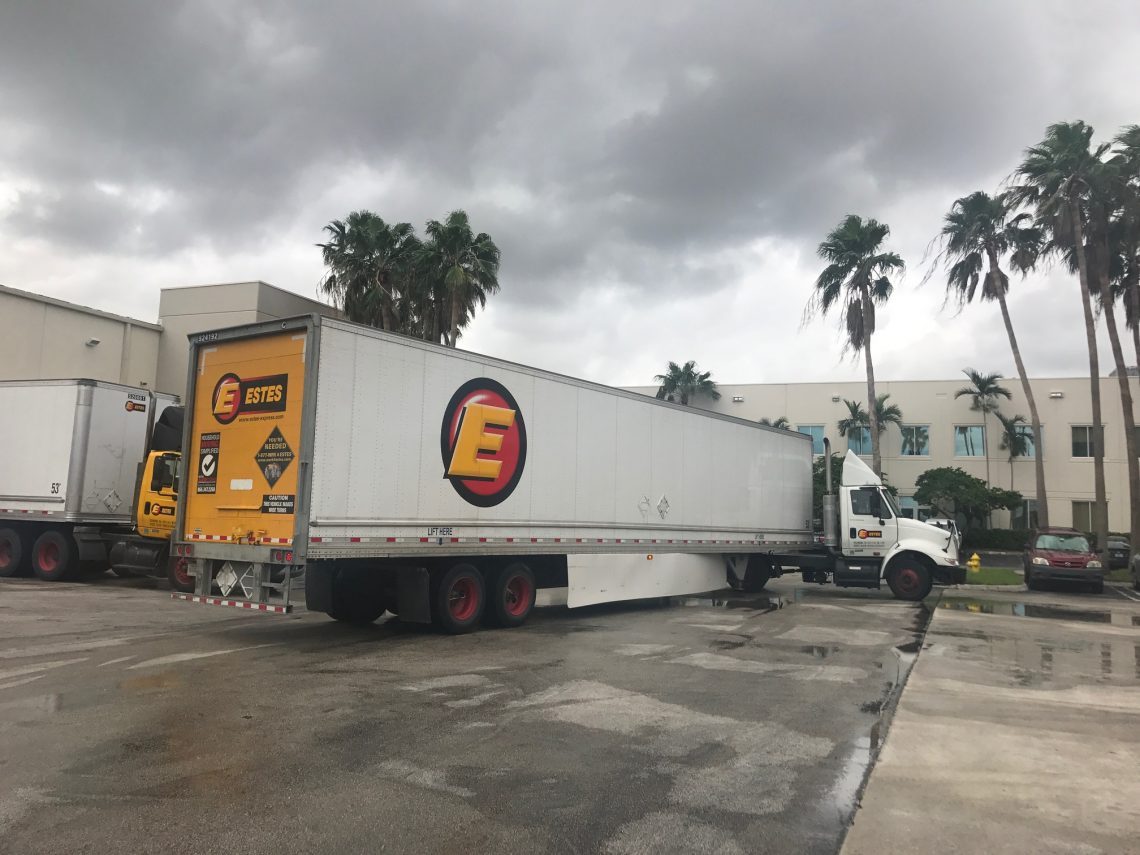 Manually
"I am Chilean, so I do some cut and paste from there," smiles Balocchi. "We remove 80 percent of pinbones by machine, the rest we take out manually."
Then the fillets are pulled through a skinning machine before skilled workers cut the fillets into the correct shape and portion.
"We sell to most major grocery chains and most major foodservice accounts in the US," says Joe Fidalgo, Managing Director of Consumer Products in the United States.
"We had three plants; one in Los Angeles, one in Dallas and one in Miami. The plant in LA was too small, so we closed it. Dallas covers the entire West Coast and the Midwest, and we cover the entire Northeast coast and into Chicago."
He does not hide the fact that the Miami factory has relatively small production.
"We are going to expand. We have a small production and are fully focused on turnaround."
Halloween
On the styrofoam boxes of salmon there are labels saying Puerto Chacabuco, Aysén, Chile.
"These are from Region XI, but we also get fish from Region X. We also fly in fish from Norway."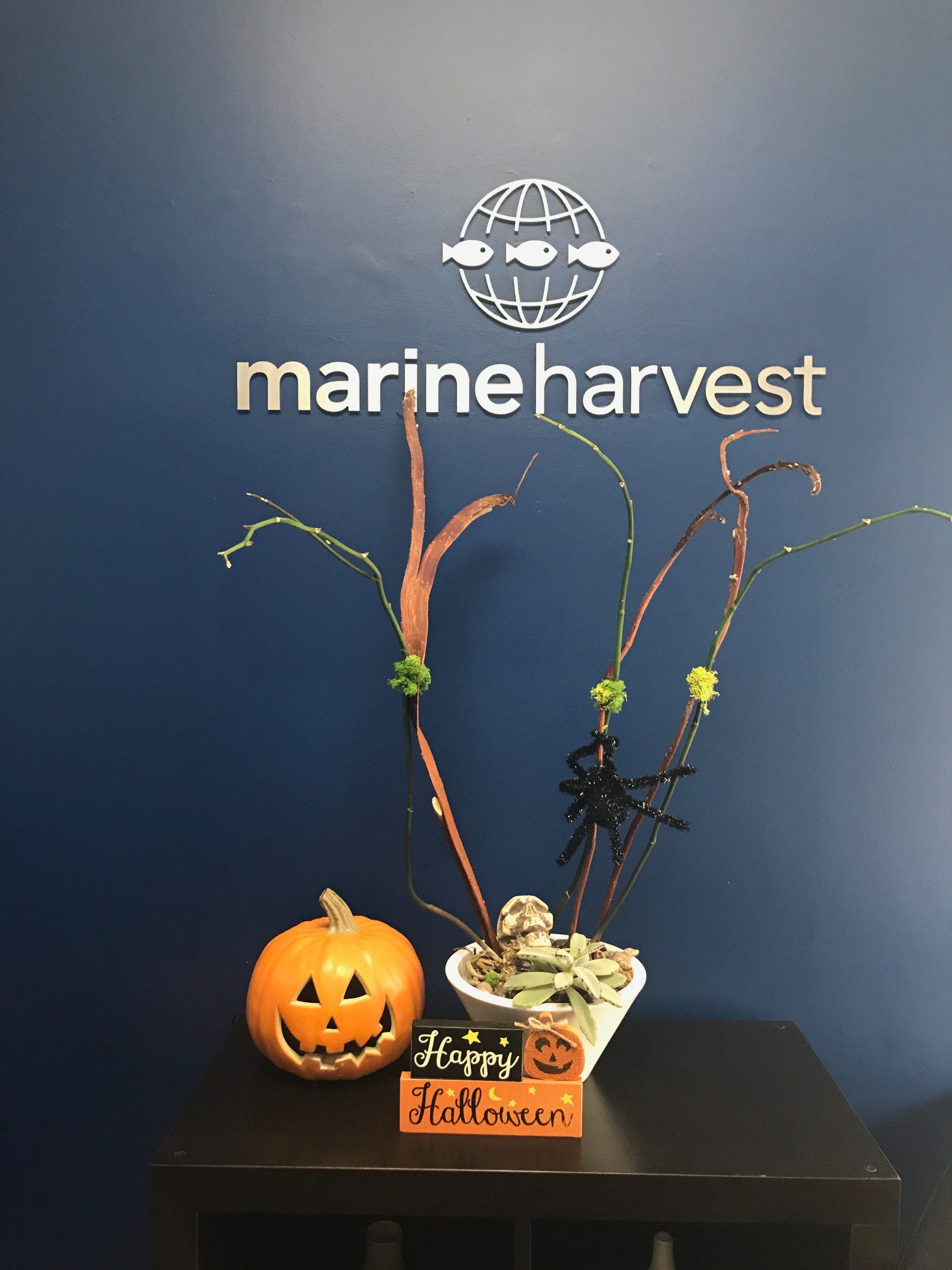 The sales push is aimed at the upcoming Halloween celebration, an important sales period in the United States.
"We make Rebel Fish and other brands here," says Fidalgo, adding: "We even sell wild salmon. So we are a farmer selling wild salmon – three months a year. Wild salmon commands a price premium in the market from late June to September."
Blue cardboard boxes
At the end of the assembly line are packed packets of fresh tilapia from Colombia.
"We buy from Central America; Costa Rica, Honduras, Mexico, in addition to Colombia and Ecuador. Everybody has tilapia," says Belocchi.
"There's nothing here from China," comments Fidalgo. "All the fish is fresh."
Marine Harvest's fish products are packaged in blue cartons with a white Marine Harvest logo.
"That's something we only do here. It is for environmental reasons – we want to reduce the use of styrofoam boxes. We import fillets from all our regions around the world," says Fidalgo.