Major buyers of salmon distance themselves from Skretting and Cargill's business practices.
"Milarex has, both orally and in writing, contacted all our major suppliers of Norwegian salmon where we have expressed our concern about this, and asked our suppliers to pass on our concerns to their suppliers who deliver to Russian customers after the port ban for Russian ships was introduced," Milarex CEO Thomas Farstad told SalmonBusiness.
"We felt it when we perceived that Norwegian ships had been hired when Russian ships were banned from ports. We will express our concern when one sees active measures to find ways to maintain a trade that would otherwise stop."
The Polish processing giant sells salmon for €295 million annually.
Urgent
"We have many employees who have traveled home to fight, and customers who have removed Russian goods from their shelves. This is awkward, but not necessarily illegal," he says of the Russian feed freight.
Farstad and emphasizes that Milarex has no business relationship with the feed producers Skretting and Cargill.
"We all have to make our choices in such situations and they are not necessarily easy. But history shows that one often insists on being straight-backed," Farstad adds.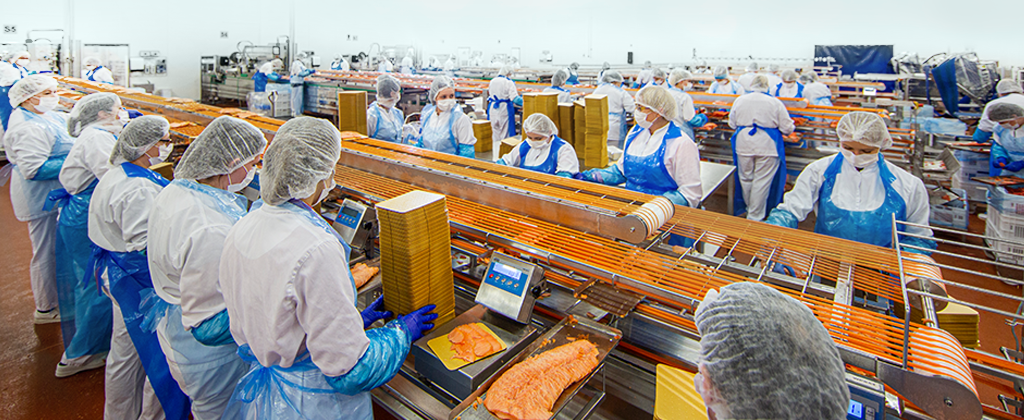 SalmonBusiness has been given access to the letter, dated 13 May, which Milarex has sent to its salmon suppliers, reproduced in in full below:
Concerned
"Milarex will with this letter voice our concern on the ongoing practice from global salmon feed suppliers and relevant shipping companies on their continuous supply to Russian
partners after the shocking events in Ukraine."
"Milarex have more than 400 Ukrainian workers and we work shoulder-to-shoulder everyday with people who has family in the war zone. Many of our colleagues have returned to their
home country to fight for freedom. Our top priority is to take care of Ukrainian colleagues and to support their families."
"We are concerned about the continued supply of salmon feed to Russian customers. By switching the origin of the logistic provider (Russian owned ships to Norwegian owned
ships) active action have been taken to bypass port bans to continue a business that otherwise would have to be stopped."
"In Milarex we strongly believe in ESG, ethical conduct and complying to economic sanctions set up by UN, EU and/or the US government and have implemented a set of policies covering this (Code of Conduct, Supplier Code of Conduct, Economic Sanction Policy)."
"Our own customers, large European and US based retail customers have removed products of Russian origin from the shelves, and it is therefore natural for us to voice concerns to our suppliers on ongoing business practices in the value chain."
"We urge you as a Milarex salmon supplier to voice this concern directly to relevant feed suppliers and other relevant suppliers and take care to not engage in economic activity
towards Russia and Belarus that would be questionable."
Taus
SalmonBusiness has contacted one of the feed buyers, SalMar, who has previously donated salmon and money to Ukraine, for a comment on Skretting and Cargill's feed deliveries to Russia.
SalMar's founder and incoming chairman Gustav Witzøe has not responded to SalmonBusiness' inquiry.