AQS has entered into an agreement with Moen Marin for the construction of a new one-hull 24m service vessel.
"We are very pleased to deliver a new boat to AQS. The fact that they chose a 24-service vessel, which the company has two of already, shows that these are good boats," sales manager Viktor Finseth of Moen Marin said in a press release.
This will be the sixth vessel AQS will be delivered from Moen Marin, and its third 24m one. The new vessel has the same hull as "AQS Namdal" and "Troll" and is designed by Marin Design.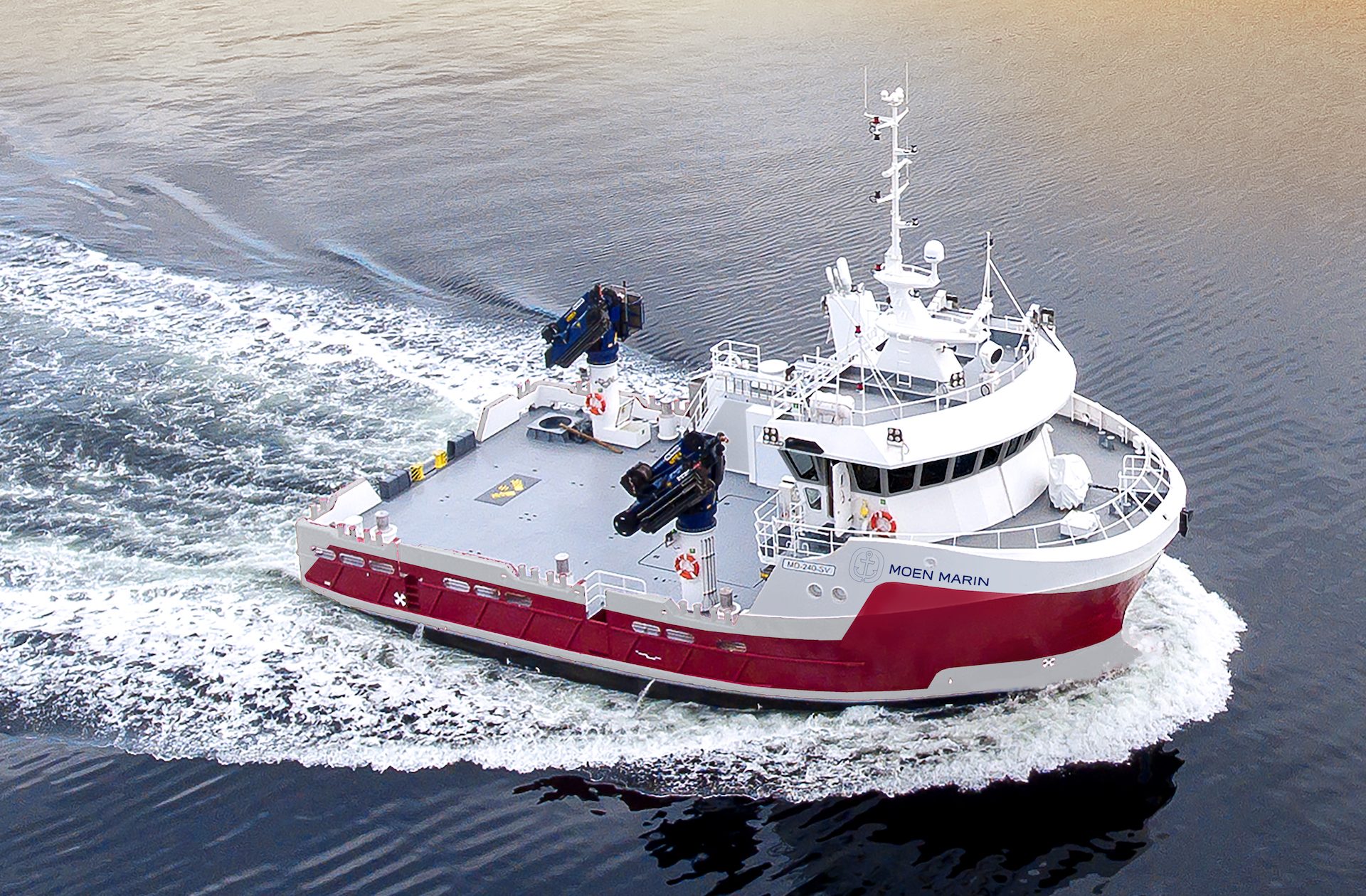 "The vessel is based on a well-known concept, but is reinforced and optimized especially in terms of safety and efficiency," said AQS CEO Ove Løfsnæs.
The new build can lift 150 and 90 tonnes per metre, compared to 90 and 65 on today's boats. To increase the safety of the crew, the anchors on the starboard side are replaced with a winch. The vessel is equipped with towing winch and shark jaw/ tow stick module.
"We see that customers are requesting larger boats with greater crane capacity. There are increasingly larger and heavier tasks to be solved at the localities," says Kristian Hjertvik, Technical Manager at AQS.
Viktor Finseth says that this type of boat is well suited to aquaculture service companies that run between several locations in the open sea.
"There is no doubt that one hull's vessels go better in the sea than catamarans," he said.
Moen Marin has delivered seven vessels of the same type. The new boat will be the number 267 for Moen Marin. The boat is already under construction and is due to be delivered in the new year.
"It is a strength that the boat is standardized and that there is a solid apparatus at the back. We notice that well in daily use and for the resale of boats from Moen," added Løfsnæs.