The salmon market is on fire, as prices continue to rise
Driven by record high prices for salmon, Mowi has experienced a strong boost on the stock market, especially in the last month. On Friday morning, the share traded at NOK 248 – the highest price level ever.
This gives a market value of as much as NOK 128 billion (€13.4 billion) for the salmon giant.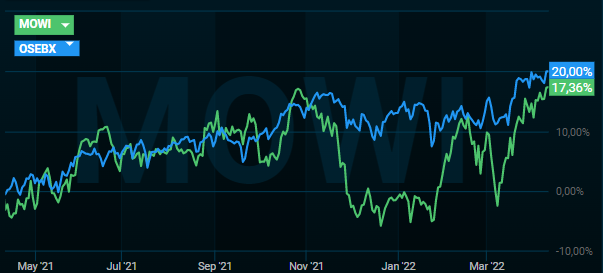 Is there more to go on in terms of price?
A clear majority of the brokerage houses that cover the company believe so. Seven out of twelve analysts have a buy recommendation, while four have a neutral and a sell recommendation on the stock. The average price target is NOK 250 – a modest two NOK above the current share price.
Read also: Grieg Seafood produced salmon for €4.4 per kilo in the first quarter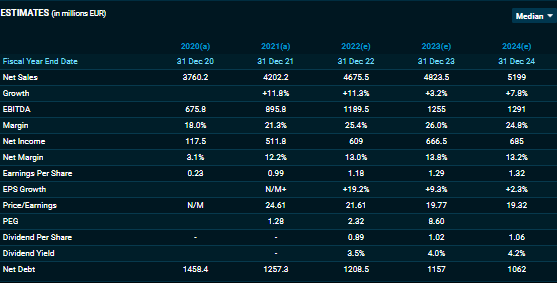 If one is to believe the estimates, obtained by Infront, Mowi will earn €1.2 billion on operations in 2022, increasing to close to €1.3 billion in 2023.
So far in 2022, Mowi has gained 18 percent in value. It is in the lower strata of the salmon shares, where Grieg Seafood leads with an increase of a whopping 59 percent.