Chilean authorities step in after Australis Seafoods accident.  
Puerto Natales Maritime Authority (part of the Chilean Navy) reports that it has rescued 22 workers from the salmon farm Australis Seafoods. Authorities received a distress call on Monday that a feed barge, 33 km south of Puerto Natales, southern Chile, had collided with another due to a power outage.
The "Punta Obstruction", with 22 people on board, went adrift and hit a second feed barge called "Australis X". With the hull damaged, water entered the vessel.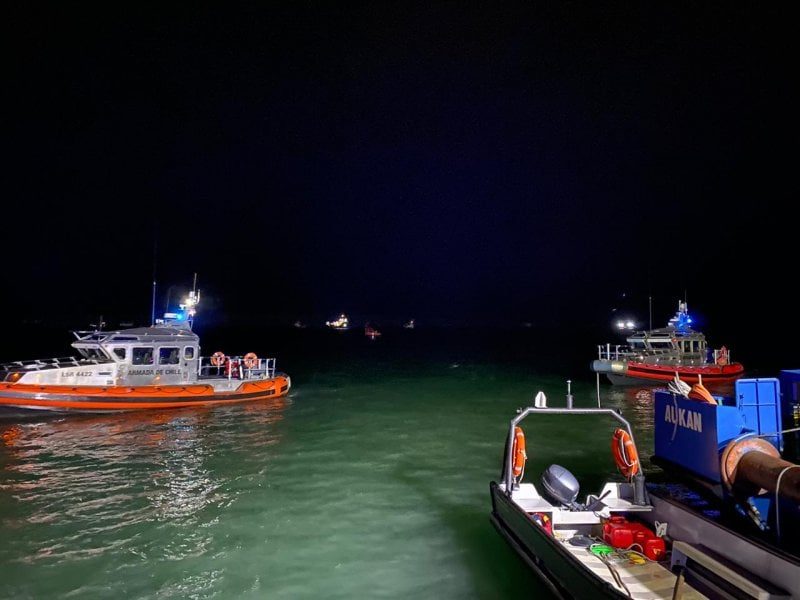 Authorities managed to rescue the workers safely, who were then sent to a local hospital for a check-up. No injuries were reported.
According to the authorities, no major damage or environmental spills have been recorded.