Chilean shipbuilder Astilleros Ascon has announced on LinkedIn the completion of the multipurpose barge, "Rio Verde".
The ship, which is 68m long and 15m wide with room for 25 people has a built-in harvest facility for stunning, bleeding and transferring fish.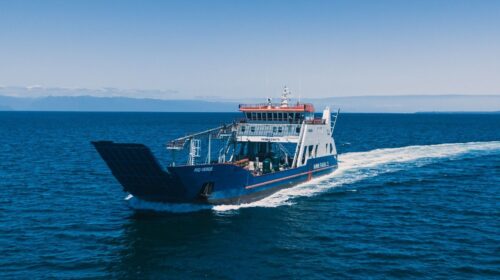 Displacing some 850 tonnes and with the capacity to transport 200 tonnes of harvested salmon, the vessel uses a refrigerated sea water (RSW) system to keep the salmon in the hold cool.
The "Rio Verde" enters service with Chilean aquaculture service provider Frasal.