The plant, which will start up in March 2022, will receive liquid oxygen from Nippon Gas's new factory in Malm outside Steinkjer.
To ensure good fish health, oxygen must be continuously added to the water. Oxygen is therefore an important part of a land-based fish farm. Nippon Gases Norway will supply liquid oxygen, storage tanks and evaporator systems so that Salmon Evolution has the amount of oxygen they need at all times.
"This is an important agreement for Salmon Evolution which gives us security of supply for oxygen and in addition access to high competence regarding oxygenation and addition of oxygen in water," said Ingjarl Skarvøy, COO Salmon Evolution, in a press release.
New factory
Nippon Gases has extensive experience in delivering oxygen to the aquaculture industry and with its new air gas factory in Malm, the company is well equipped to deliver oxygen to Salmon Evolution when they get fish in the first tanks in March 2022 on Indre Harøy.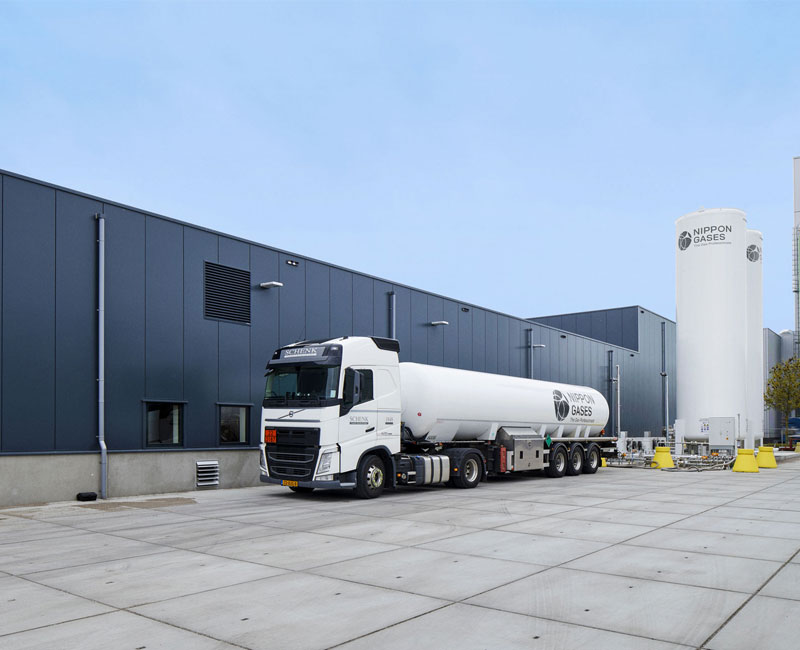 "This is an important agreement for Nippon Gases to load our new factory in Malm, and that we become a supplier for a project that we have great faith will succeed," said Stig Are Karlsen, responsible for Market Development in Nippon Gases Norway. "It is also positive for the environment that we have a greater proximity to customers in Central and Northern Norway."
Long history
Salmon Evolution will transfer the best conditions from the sea to produce fish on land through its chosen hybrid flow-through system technology (HFS).
Nippon Gases is one of Norway's leading producers, marketers and distributors of industrial and specialty gases as well as dry ice. With over 100 years of experience, the company has a proud Norwegian industrial gas history from Hydro, via Yara and now Nippon Gases.
Nippon Gases Norway is part of Nippon Sanso Holdings Corporation, the parent company of several of the largest suppliers of industrial gases in the world. Nippon Sanso Holding Corporation is affiliated with Mitsubishi Chemical, which is part of the core of the Mitsubishi group.