"This is really serious for the entire aquaculture sector in Denmark".
There is no room for more fish farms in Danish waters than the 19 that are from before, and the future fish farming is on land, said Denmark's Environment Minister Lea Wermelin (Social Democracy). Wermelin will now stop the creation of new facilities and expansion of existing ones, the Danish newspaper Politiken reports.
Wermelin said the reason she is in favour of this is for the sake of the marine environment and pointed out that the coastal areas and inland waters are overloaded with nitrogen.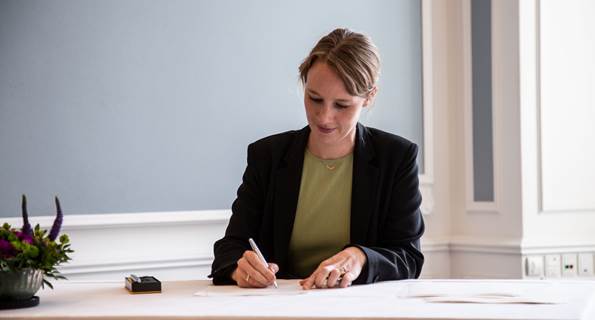 "We have major challenges with oxygen deficiencies, and we can see that nitrogen emissions are not falling as expected. Therefore, it is the government's position that there is no room for more or larger facilities in Denmark," said Wermelin.
Denmark had a new government voted in in June after the Social Democracy formed a government alone with the support of the Socialist People's Party, the Unity List and Radical Left.
The previous government agreed to allow more fish farms in coastal areas if the facilities could point to compensatory measures such as removing nutrients, especially nitrogen, that the production site released into the water.
This is the decision that Minister Wermelin will overturn as she wants a sustainable strategy for the production of saltwater fish to be developed onshore.
The leader of the Danish Anglers Association, Verner W. Hansen, said the Minister of the Environment's decision is absolutely fantastic calling it a huge victory for the marine environment and wild fish stocks.
The aquaculture organization Danish Aquaculture believes that it's a "sad decision".
"This is really serious for the entire aquaculture sector in Denmark," said Danish Aquaculture manager Niels Dalsgaard.
Rainbow trout constitutes around 60% of Denmark's total aquaculture production.