The closure of Norway's ports to Russian ships on Sunday 8 May has prompted a feed supplier to use a Norwegian ship to transport feed.
That Sunday afternoon, the white-painted "Silver Bird" slipped into the industrial quay at Skretting's feed factory on Børøya, northern Norway. "Silver Bird" came to Børøya after a short stop in Tromsø.
Three days earlier, just before midnight on Tuesday 5 May, the ship had left Murmansk, after unloading feed.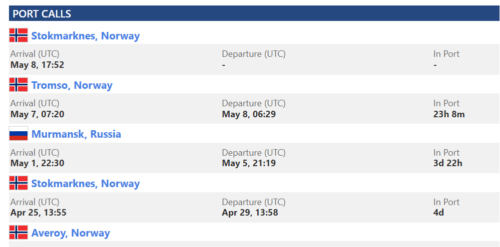 The 32-year-old reefer ship is owned by the Tromsø shipping company Silver Sea. According to well-placed industrial sources, this is the third Russia trip "Silver Bird" has taken this spring.
Dependent
Tuesday night, the 3,600-tonne "Silver Bird" is loading feed on Børøya. Russian salmon farmers, with cages in the fjords west of Murmansk, are completely dependent on fish feed from the West.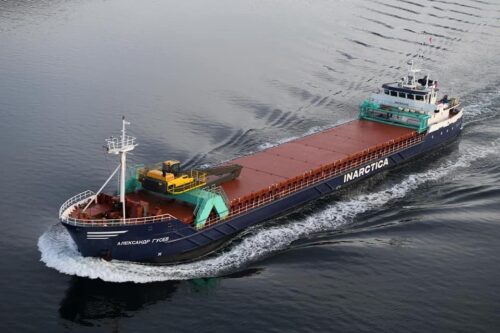 The transport of feed between the factories of Skretting and Cargill has previously gone with the Russian freighter "Aleksander Gusev", but after Norway this weekend introduced a port ban for Russian ships, the feed suppliers had to change ships and flags for the job.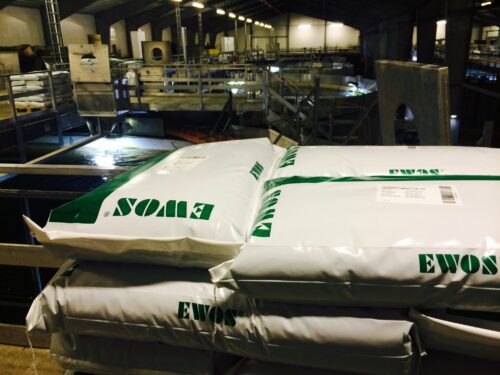 Silver Bird used for over 10 years
They did not have to search for very long. The 93-meter-long "Silver Bird" took the job. However, the refrigerated vessel is no stranger to feed shipping in Russia.
"Yes, we have used "Silver Bird" for a long time to deliver feed to Russia. We have used Norwegian boats for over 10 years for this purpose," says Leif Kjetil Skjæveland, sustainability manager and public relations officer at Skretting Norway, to iLaks.
In addition to Skretting, competitor Cargill also transports feed to Russian salmon farmers.
Cargill has not returned iLaks' inquiries into this matter.
Takes advantage of the situation
BioMar, which is the third largest in the feed oligopoly, has decided not to deliver feed to Russia after the attack on neighboring Ukraine.
"The decision will have costs for BioMar, but we are part of society, and we must take responsibility. My only concern and surprise is that some of our international competitors have not taken the same position, but rather take advantage of the situation. This is not a food crisis for the people of Russia, but a humanitarian crisis for the people of Ukraine," BioMar CEO Carlos Diaz said last week.