Stiim Aqua Cluster's farming conference earlier this week was packed. Almost 300 participants met in Stavanger in Norway to hear a number of well-informed market participants talk about their past experiences and vision for the future of fish farming.
Norway, and salmon (the most important farmed fish), is at the vanguard when it comes to farming technology globally. And that is exactly why such conferences attract both national and international interest.
In Stavanger were a number of the big players from the oil industry, who – not least due to climate policy pressure – are looking around for happier hunting grounds in which to deploy their high-tech expertise. While the oil and gas industries may be experiencing their sunset, intensive fish farming is still in its infancy.
New forms
The backstory to the Norwegian aquaculture industry (like most other salmon-producing countries), is that the narrative around the environmental footprint of the business, especially in relation to salmon lice, has become so entrenched that no new capacity is being granted for traditional production in coastal areas in open cages. It does not matter that open cages are an extremely climate-efficient means of protein production.
This means that the farmers have to adapt to new forms of production. There are two possibilities in the running: Closed facilities either on land or at sea, or farming offshore.
Norway is at the forefront of all these technologies. For farming in closed facilities at sea, Akvafuture was able to give attendees at the conference a glimpse of its experiences over five years of ordinary food fish production. Bremnes Seashore, Hauge Aqua, Fish Globe and Aquafarm Equipment also shared knowledge about their closed post-smolt plants.
Land-based facilities (for food fish) were not on the agenda this time, but here too Norwegian players are at the forefront. On Norwegian soil, fish farms are planned with a total production capacity of 976,000 tonnes. In addition, investments in the USA, Japan, China, Continental Europe and the Middle East are dominated by Norwegian interests.
The prospect of offshore farming is also greeted with considerable enthusiasm and interest, not least among those who have experience with the construction and operation of oil rigs. There are many of them in Stavanger, and a number of them were present at the conference.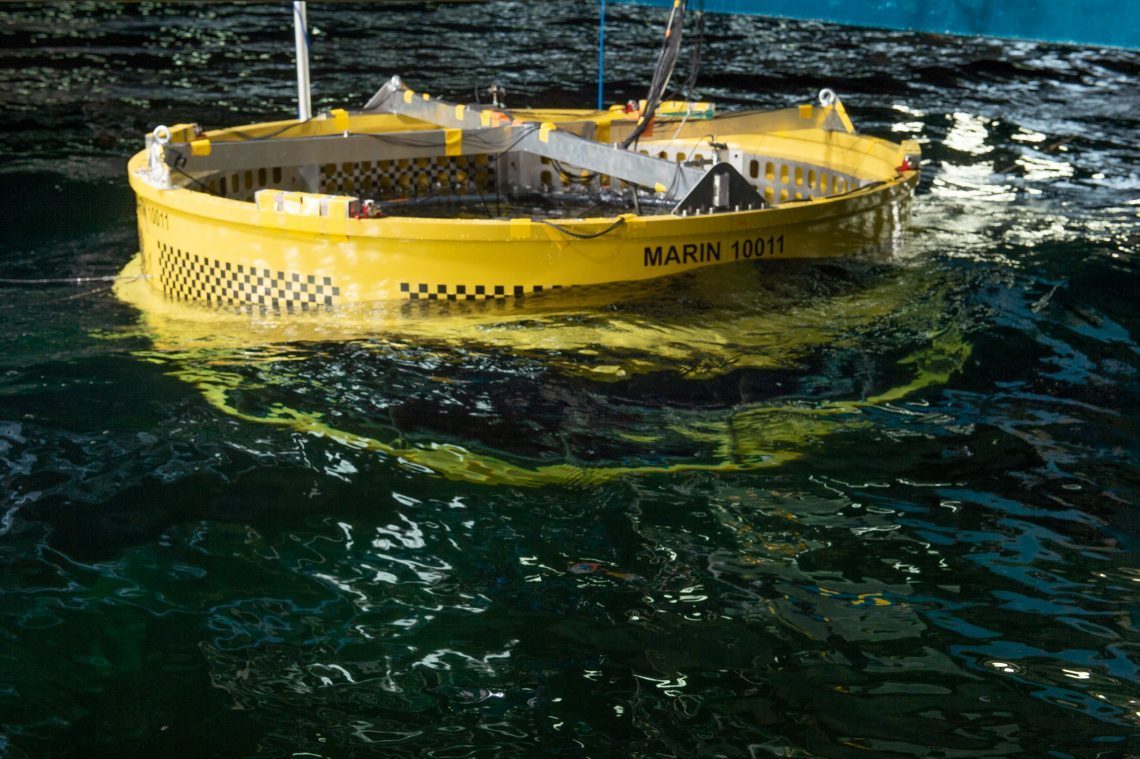 Tailored
From the new Norwegian government's declaration in Hurdal, it emerged that the Labor/Social Democrats government will facilitate a licensing regime for offshore farming. It is tailor-made for SalMar and Aker's prestigious investment SalMar Aker Ocean. The initiators Gustav Witzøe and Kjell Inge Røkke need only sit back and wait for the framework to come into place. Based on this, they will be able to prepare their investment decisions and book a place at the rig yard.
The political capital to take salmon farming offshore exists.
The same political capital is not present for large steel farms or farming vessels, with open cages, in coastal areas, as Nordlaks founder Inge Berg can testify.
"When it comes to Havfarm 2, the status is that we will not move forward. The basic premise has been to take the industry a step further. But it does not seem that we are allowed to do that," he said.
"But going completely offshore, as SalMar and Aker now do, I think is reserved for the few. The projects we have today are mostly limited to HS (significant wave height – editor's note) 6-8 meters. Offshore aquaculture is up to 25 meters HS. This is a completely different matter than what we, SalMar and Arctic Offshore have done so far."
"You must bring steel and opportunities to handle the fish under those conditions. And there is no doubt that Aker and SalMar have the prerequisites to succeed. But it is extremely resource-intensive and capital-intensive," Berg continued.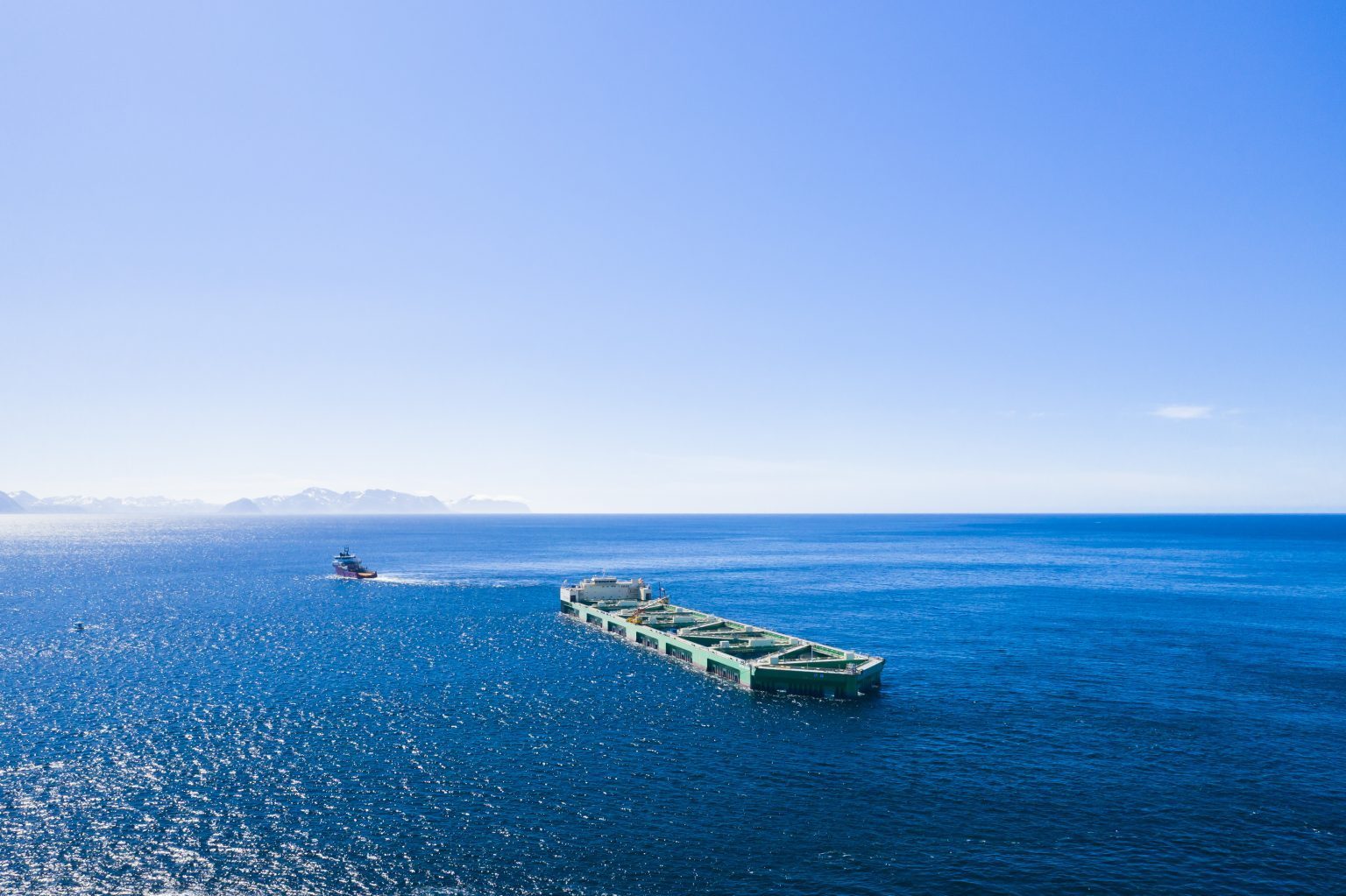 Robust
He is speaking with his own interests at heart. Berg has invested huge amounts of money in a farming vessel that is not robust enough to withstand the winter storms that can roll in the open sea. 30,000 tonne of steel ships, with a length of 285 meters, are not easy to rebuild or redesign to meet these storms. It is also, not least in terms of logistics, a completely different business to operate a rig far out to sea than in the skerries in Vesterålen.
Berg finds himself having pulled the short straw in what appears to be a politically controlled process. The salmon will go far into what Prime Minister Jonas Gahr Støre likes to refer to as 'the ocean space'.
The latter is like sweet music to the ears of the rig community in Stavanger. At the offshore yards, the berths are empty. As soon as Minister of Fisheries Bjørnar Skjæran gets the new licensing regime carved out, there may soon be extensive activity and thick order books.