Southern Chile-based salmon farmer posts strong increase in EBIT compared to Q2-18 despite lower sales prices ahead of Q3's legal issues.
In July, the Norwegian-owned salmon farmer was investigated due to an allegation that its managers were given instructions are given to manipulate salmon mortality statistics presented to the auditing authority (SIFA).
This prompted an investigation by Chilean authorities Sernapesca.
Though in a report sent on Tuesday to SalmonBusiness, it seems like its business as usual as Nova Austral posted nearly a 50 per-cent increase in EBIT before fair value adjustment – from USD 4.8 million in Q218 to USD 7.1 million in Q219.
It also posted an increase of 4 per-cent in revenues due to a 15 per-cent increase in volumes sold.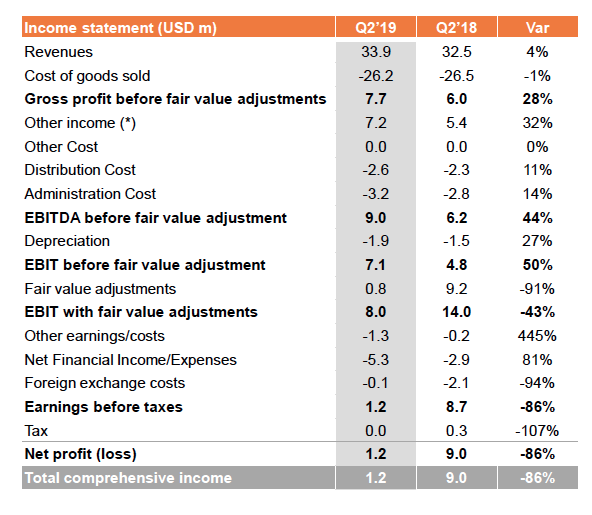 The company wrote that "Both Sernapesca and the SMA have filed public complaints against the company; however no sanctions have yet been imposed, and the company continues to operate as usual. In the event any sanctions are imposed, the company would have the opportunity to appeal before sanctions come into effect.
"While it will take time to resolve these matters and we cannot provide any certainty concerning potential sanctions, the company and the Board remain committed to transparency and cooperation, and importantly to delivering for its customers and upholding the highest standards in its operations.
"Both Altor and Bain Capital remain engaged shareholders aiming to support the company through this situation, and to continue to build long-term value reinforcing Nova Austral's position in the market".
It added that its new USD 32 million hatchery is at 90% completion, expected to be 100% operational end of October 2019. Two batches already in production phase with its first batch to stock in Oct-19, with second in Feb-20.