Oil prices plummet and the Norwegian krone depreciates sharply.
The bottom seems to have gone out of the oil market. The price war between the alpha males Russia and Saudi Arabia is a shock. This supply shock comes at the same time as the coronavirus produces a demand shock.
The sum is dramatic.
Oil prices fell below USD 25 a barrel Wednesday night.
It is the lowest level recorded since 2003, according to E24.
For an oil-heavy currency like the Norwegian krone, this gives a massive effect. The depreciation means that the US dollar jumps to a value of 11.84. Euro rises to 12.91 against Norwegian kroner. A British pound is now priced at GBP 13.69.
Wednesday the value of the dollar increased by over a ten per cent versus Norwegian kroner – in one day. For a foreign exchange market where the krone is normally traded in minor movements, it looks like a collapse in value.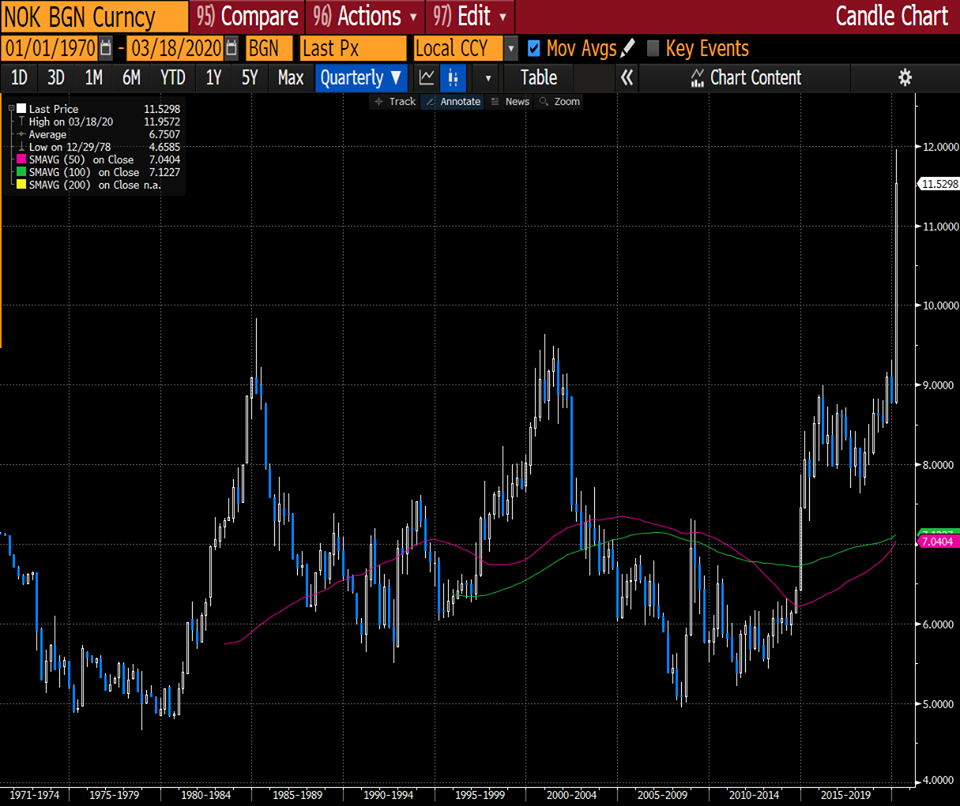 For an export industry like salmon farming, all else being equal, a weak krone is favourable for sales. It makes Norwegian salmon cheaper to buy for foreigners. The most important settlement currency for salmon is dollars and euros.
"Our message lately is that it may be even worse for the krone due to the oil price," said Nordea Markets' currency analyst Joachim Bernhardsen to E24.