The incident happened at the London factory owned by Lance Forman, head of H.Forman & Son, on Tuesday night.
On Twitter, Forman wrote: "Just returned from a business trip in the US to a call from my factory, that someone had done this! A totally sick act. My father is a Holocaust survivor who fled the Nazis and came to the U.K. after the war. My great grandad and founder of Formans fled Antisemitic pogroms too."
Forman – who is Jewish – was alerted to the incident by office staff after arriving back in the UK after a business trip in the early hours of Wednesday morning.
Seaking to the Jewish Chronicle, he said "My dad fled the Nazis in Poland and is a Holocaust survivor who spent the war years as a child in a Siberian prison camp.
"He has worked with HET (the Holocaust Educational Trust) to teach children about the horrors of antisemitism. So the fact that we have been targeted in this antisemitic way is quite horrific and sick.
"The police have images of the culprits on CCTV and I sincerely hope they are tracked down. "
He is the fourth-generation Forman to run the smokehouse. Located opposite the Olympic Stadium in London's east end, it's Britain's oldest original salmon curer also the world's oldest producer of smoked salmon.
Last month, SalmonBusiness reported that reports that Forman announced that he was standing as a Brexit Party candidate to represent London in the European Parliament in the upcoming 2019 elections.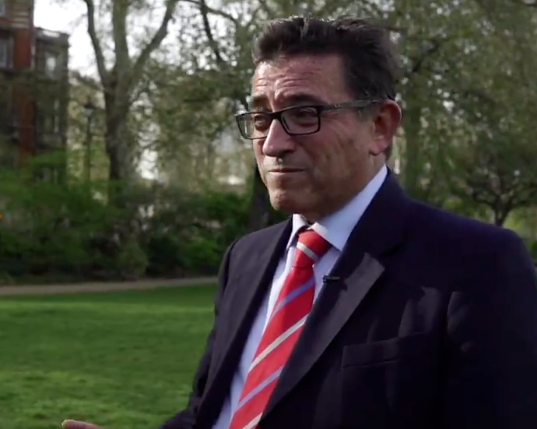 The Metropolitan Police told the publication officers from Tower Hamlets were investigating but no arrests had been made.
A spokesperson said: "Police are investigating an incident of criminal damage to a building in Tower Hamlets.
"A swastika emblem was sprayed on a building at Stour Road, London, E3 at around 2330hrs on Tuesday, 7 May."
In January, the BBC reported that the number of anti-Semitic hate incidents in the UK rose by 16% in 2018, according to figures from Jewish charity the Community Security Trust.