Reduced risk appetite and subdued demand from low-price chains hits processors.
Poland is known for its massive processing plants. High volume and low cost. Companies such as Suempol, Milarex, Limito and Mowi Poland (formerly Morpol) buy salmon wholesale for processing and resale to a large number of countries on several continents.
Neighbouring Germany is possibly the largest buyer, as a market dominated by the "hard discount chains" Aldi and Lidl. They are not known to pay too much for salmon.
Price- conscious
"Norwegian market share is high, 88 percent, grocery chains account for 70 percent, where half goes via the low-price chains," Kristin Pettersen, the fisheries envoy to Germany, said during a seminar organized by the Norwegian Seafood Council in Bergen last week.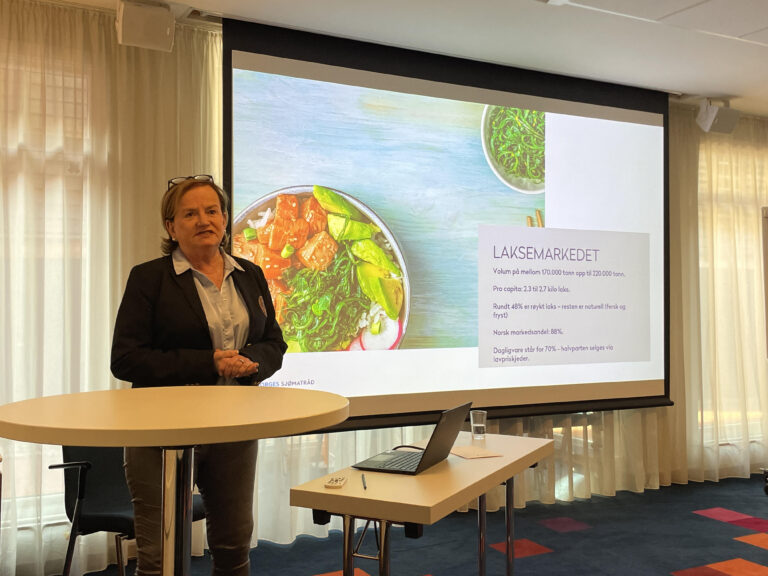 "It is still possible to grow, but we know that the Germans are price-conscious. I think we are entering a difficult period, and we see that the chains have already stopped promoting the products," she continued.
Strupes
Pettersen confirmed that imports to Poland will be strangled when salmon prices rise sharply, as they have done.
This is also reflected in the export figures. The Poles have imported 37,310 tonnes of Norwegian fresh salmon per week 17. In total, Poland bought 53,430 tonnes of salmon at the same time last year. The fall is as much as 30.2 percent for Norway's largest salmon buyer.
"Is there now a lasting shift in the salmon market?" Milarex CEO Thomas Farstad asked during a seminar organized by DNB in ​​Barcelona two weeks ago.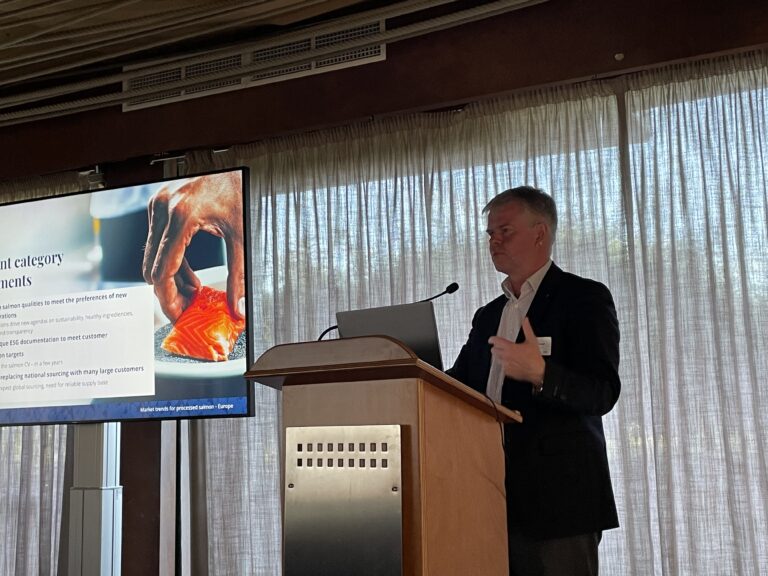 Unstable
"We see a new world order, an unstable political arena and commodity inflation. Being able to secure supply lines will become more important. Rising interest rates will weaken consumption, and reduce risk appetite among processors, who are obviously in a pinch with current commodity prices," Farstad continued.
The reduced risk appetite is undoubtedly reflected in Poland's salmon imports now.