Buy smaller fish at lower prices.
For a number of years, Poland has been, by far, Norway's largest salmon customer. But in the winter of 2022, the Poles have cut their purchases. In the first ten weeks of the year, Poland's fish importers have only bought 21,611 tonnes (product weight) of fresh Norwegian salmon – down from 35,015 tonnes in the same period in 2021, according to export statistics from Statistics Norway and the Norwegian Seafood Council.
The decrease in purchases is as much as 38.3 percent.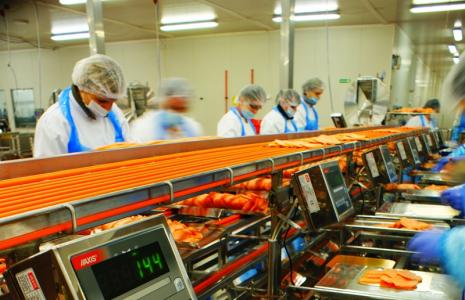 Put another way: The Poles have gone from an average purchase per week of 3,502 tonnes to 2,161 tonnes of salmon.
It is noticeable on the fillet lines and the activity of the large processing companies.
At the same time as volumes are cut markedly, the Poles pay relatively little for the fish. While the average price (delivered the Norwegian border) for Norwegian salmon so far this year is NOK 77.60 (€8) per kilo, Poland has imported salmon for NOK 69.49 (€7.2) per kilo. The discount is 10.4 percent.
It should also be mentioned here that the export statistics do not differentiate between spot prices and contract prices. It is not unlikely that Poland has a significant share of fixed-price contracts – entered into at levels well below today's record high spot prices. Such fixed price contracts normally have a duration of three to 12 months.
Few, if any, companies buy more salmon than Morpol, the processing giant that has been wholly owned by Mowi for the past decade. SalmonBusiness has contacted Mowi for a comment on the sharp fall in purchasing, but communications manager Ola Helge Hjetland has declined to comment.
Looking at the total, Norway has exported 257,633 tonnes of salmon (converted to round weight) in ten weeks in 2022. In comparison, the export total was 267,630 tonnes in the same period last year.