50-60,000 tonnes of Pacific salmon could be shipped along the Northern Sea Route, upped to 250-300,000 tonnes in the future.
In 2018, Salmonbusiness reported that Russia's state nuclear power company, Rosatom, appointed a new role to its nuclear-powered container ship "Sevmorput" to transport fish shipments on the normally frozen solid Northern Sea Route.
The 1988-built 260m ship is one of only four nuclear-powered merchant ships ever built.
The Barents Sea reports that Russia will be boosting deliveries of fish from the Far East to St Petersburg.
The publication explained that one-third of all-Russian catch are from the Kamchatka Peninsula, a 1,250-kilometre-long peninsula in the Russian Far East, and "deliveries to the markets in the most populated parts of Russia, nine-time zones to the west, are challenging for the Russian railways that lack refrigerated carriers".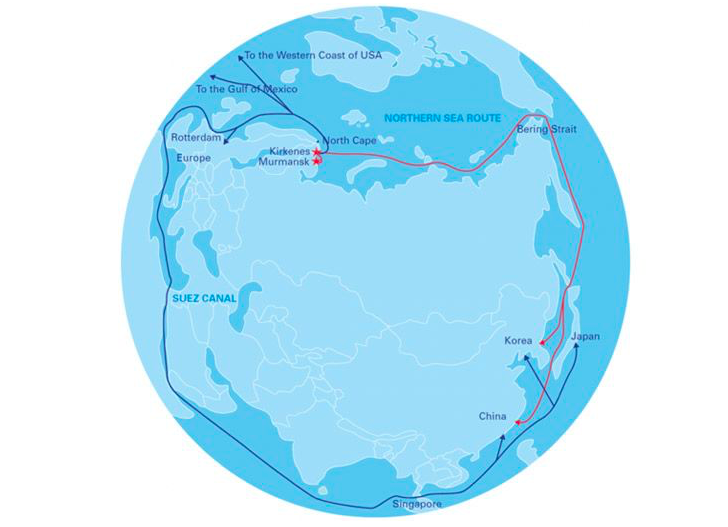 Transporting fish via "Sevmorput" is estimated to be two times faster than the Trans-Siberian Express. Record low sea ice levels due to climate change are opening up the Northern Sea Route, because the amount of ice has been reduced by 40 per cent over the last 30 years. This is offering a new alternative shipping lane, a transpolar passage version of the Suez Canal.
In a government meeting on agriculture and food industry, chaired by President Putin, acting governor of the Kamchatka Territory, Vladimir Solodov said "In our opinion, the solution could be to more actively using the Northern Sea Route to deliver fish to the central regions of Russia".
He estimated that some 50-60,000 tonnes of Pacific salmon could be shipped along the Northern Sea Route, building to to 250-300,000 tonnes.