The former stock comet Atlantic Sapphire has received a round of applause on the stock exchange. An imminent issue is highlighted as one of the reasons behind the price drop.
The land-based fish farmer's share price fell to a new low on Thursday morning, after a decline of just over three percent. Over the past year, three quarters of the company's market value has been ploughed away.
Recently, the brokerages Norne Securities and DNB Markets were out with analyses that predicted large share issues in Atlantic Sapphire. Norne believes that the land-based fish farmer must raise at least $100 million, while DNB Markets expects a share issue of $50 million.
In a recent analysis, Sparebank 1 Markets expects a share issue of $80 million, Finansavisen writes.
"We believe that the weak share price development so far this year is a result of the market expecting a large share issue to finance the phase 2 expansion of the Bluehouse production facility in Flordia. We share this concern, but believe risk/reward is attractive at these levels and it is time to buy the share ", analyst Knut-Ivar Bakken wrote in the analysis.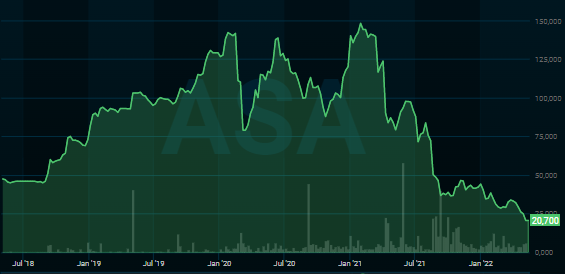 SpareBank 1 takes up coverage with a buy recommendation with a price target of NOK 37. The brokerage believes that the capital raising will take place at the current price level.
"We believe that a share issue of that size will make the uncommitted bank financing available to the company," Bakken wrote.
Atlantic Sapphire has already deducted $50 million from the $200 million credit facility, of which $102 million has already been committed.