Salmon farmer believes delivery of smolts is part of the fisheries agreement with Russia.
The two Norwegian hatcheries Villa Smolt and Olden Oppdrettsanlegg have four million smolts left in their tanks, which according to the plan will be delivered to Russian Aquaculture's facilities on the Kola Peninsula, from mid-May.
Arne Geirulv is chairman of the board for both smolt suppliers and a board member of their owner, Russian Aquaculture. SalmonBusiness' sister site iLaks called, at Februar 24, for a halt to exports of Norwegian smolt to Russia.
Geirulv is not happy with of how iLaks' editorial is affecting him, the company and Norwegian workplaces.
"What matters to us is that it goes beyond Norwegian jobs," says Arne Geirulv to SalmonBusiness.
How do you experience the current sanctions and blocking of the payment solution SWIFT?
"Of course it's tough."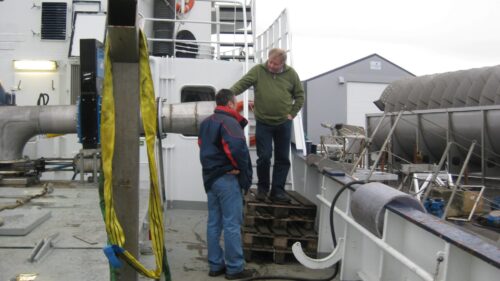 How is the dialogue with the recipients on the Kola Peninsula?
"They are also frustrated, of course. They are not the ones who have gone to war."
What happens to the smolt if not delivered?
"The smolt window is fairly short, so it is a short deadline."
Seafood Norway previously stated that it was hardly relevant to have a ban on the delivery of smolts and feed, as this probably became impossible as a result of payment difficulties. How do you experience it?
"Of course I do not like it, because there is living life in the sea. That fish has nothing to do with the war. We have fish that will be sent to the Kola Peninsula if no restrictions are introduced. The plan is to deliver four million smolts from mid-May. Payment is not a problem, since the fish is prepaid in Norway. It has been paid for, so now it is a question of whether there will be delivery or not," says Geirulv.

SalmonBusiness has tried to get in touch with Russian Salmon, which farms salmon at Pechenga. They have so far not responded to our inquiries. The Russian fish farming company has ten licenses with a theoretical production capacity of 30,000 tonnes of salmon annually.
Arne Geirulv says that so far he has not been in dialogue with the Norwegian authorities about the delivery of smolts, nor does he plan for the future. He is a board member of the company Russian Aquaculture. There is a general meeting of the company soon, but no date has been set as of today. He says that he has not received any signals that give reason to believe in changes in the board for his part.
Can the media, shipping companies or other conditions put so much pressure on this, so that it becomes impossible to transport the smolt from Norway to Russia?
"I have not received signals if there may be difficulties about this. We just have to deal with the situation as it is at all times."
How do you experience the demand for a halt in all exports?
"I do not like it, to be honest. It is also an honest matter that one does not like it being exported to Russia. If we comply with official Norwegian policy, fisheries cooperation with Russia will continue."
Do you consider the delivery of smolts as part of this fisheries cooperation?
"Yes, everything that has to do with fish and Kola, I consider to be part of the fisheries cooperation between Norway and Russia," Geirulv says.