Armed with an unflinching 35,000 tonnes-a-year target by 2025, Russian Aquaculture wants to take on the world.

CEO Ilya Sosnov is the man who is driving Atlantic salmon production in Russia. The boss has pulled his company through the motions to its triples sales volume from the year before. No mean feat.
Political pawn
The pink fish has been used as a political pawn, the centre of bans and embargoes since countermeasures were taken against the West's economic sanctions to Russia in 2014.
But Atlantic salmon remains one of the most in-demand in in large retail chains in the Russian Federation, boosted in part pre-coronavirus by the demand for sushi – even if its borders and Belarus channel are currently shut to Norwegian salmon and trout. Though it is primarily sourced by the Faroe Islands and Chile.
Grown in the Barents Sea, conditions are quite comparable to Finnmark in Norway. "Same fjords, depths. As density of sites is not that high we do not have too many exposed site. In terms of water temperature, we are comparable with Iceland," said Sosnov to SalmonBusiness.
"We expected 2020 salmonids market size to be around 110,000-120,000 tonnes," he added.
COVID-19 crisis
The main elephant in the room is the COVID-19 crisis engulfing the world. "Now it is very hard to make forecasts," said Sosnov. Russia still has fewer reported coronavirus cases than many Western countries with much smaller populations but President Vladimir Putin warned that the situation "is changing practically every day, and unfortunately not for the better", as reported in Politico.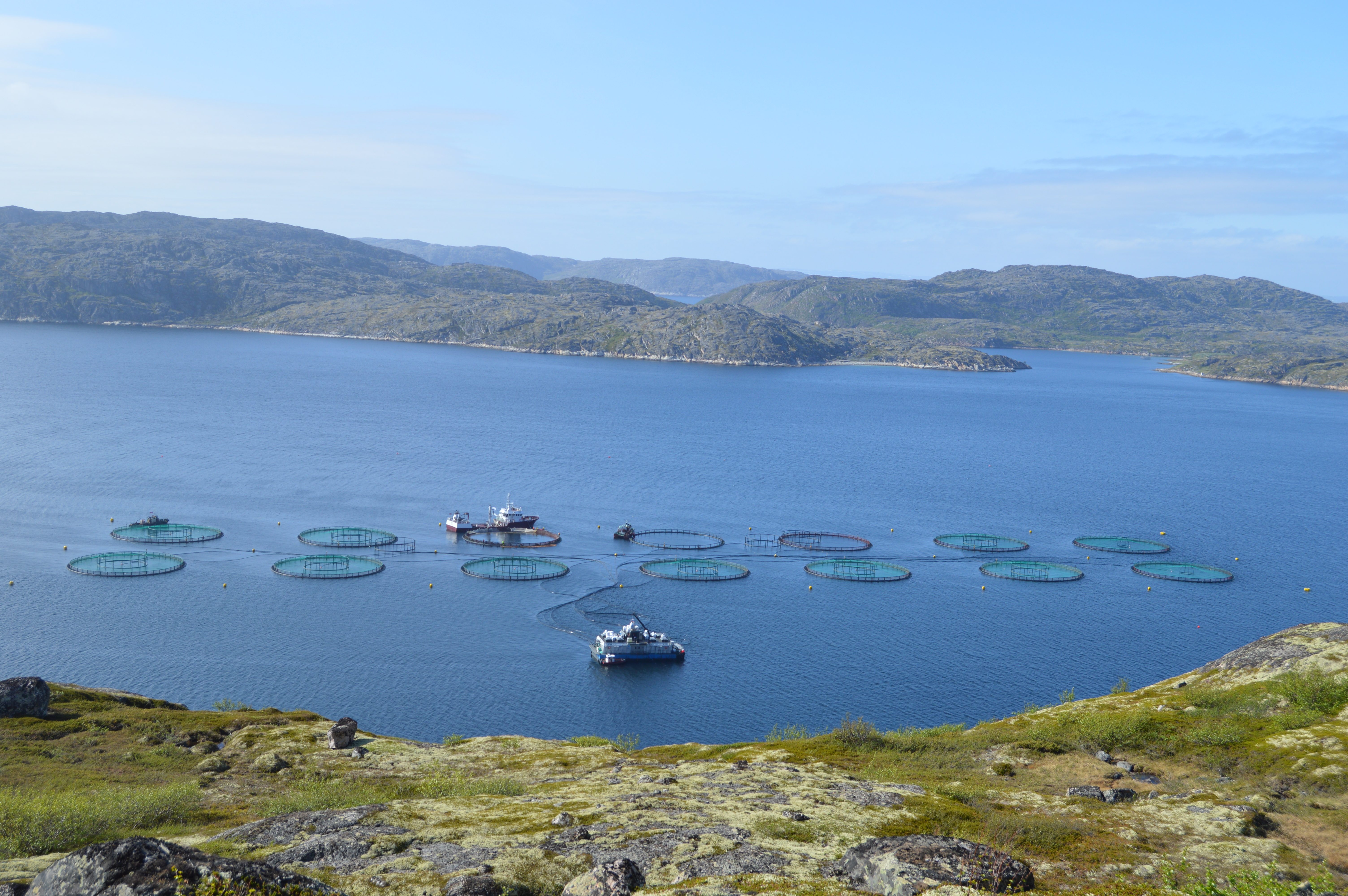 In light of this, is your big production target, 35,000 tonnes by 2025, still the same in light of the crisis? And is China still a driver to this?
"So far we have not changed our production target, it is too early to make these decisions," he said. "At the beginning of 2020, we fully financed all CAPEX needed for fish stocking and currently are on the low CAPEX profile. China is still a driver for our growth, as well as Japan (for trout) and South Korea. But in the long run. Our first priority is to saturate the Russian market of salmon which is bigger than 100,000 tonnes and import share exceeds 80%".
Siberia
Logistics in Russia are still functioning, he explained that the company is "building logistics schemes which even enable us to deliver fresh salmon to Siberia".
Last year in a video produced by China's government-funded news service, Xinhua got access to Russian Aquaculture operations in the Barents Sea in the Murmansk region. As Xinhua visited its largest fish farm, which has 16 cages with 2.1 million fish inside, Sosnov highlighted the importance of the Chinese market. "It is very risky for us to only sell our fish the Russian market. Therefore the Chinese market is certainly important to us for the long-term strategic perspective. I think the Chinese market will be the largest market for salmon consumption in the world."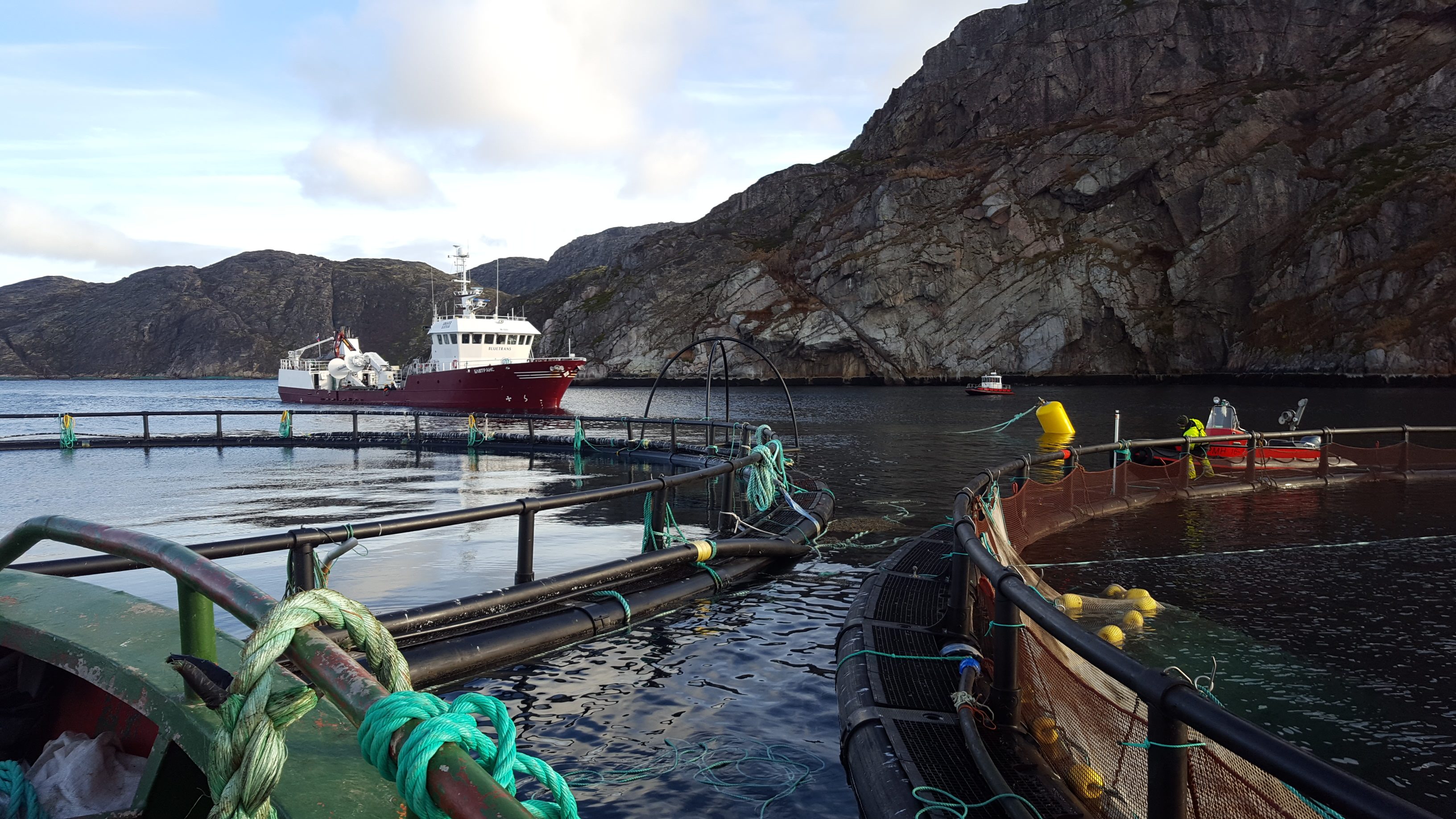 Japan
Is this still the case?
"Basically no big changes," said Sosnov. The only new development is that the Russian Aquaculture is cooperating with Japanese companies to make trial supplies of trout to the Japanese market.
Is Russian grown salmon in competition with other countries like Norway, Scotland, Canada, Chile?
"Definitely yes. We are competing with Faroese and Chilean salmon in the Russian market. We increased sales significantly in 2019 but still our market share in the domestic market is below 20 per cent," he explained.
When pressed about the growth of the company Sosnov said this was down to "growth of biomass". "We are also increasing our sales team and efforts trying to reach more customers directly and exploit the freshness of our salmon," he added.
Sharp beak
What's the long term vision for Russian salmon farming?
"We have a huge Russian market which is over 100,000 tonnes and growing. We have licenses – so we have room to grow. We have a young but already experienced team. We have access to finance – both Russian and Norwegian," said the CEO.
Though Sosnov added that all this would sound much confident if the coronavirus was not around. "The industry is still to see its consequences," he concluded.
There's a popular Russian proverb that says that "the bird is small, but the beak is sharp". Seems apt for Russian Aquaculture who are as serious as most about getting a seat at the table amongst the world's biggest salmon farming nations.