Efforts are underway by the three salmon farming companies in Tasmania and the local community to help a huge pod of more than 230 pilot whales that got beached.
Huon Aquaculture, Petuna and Tassal have reported "limited success" on their efforts over the past two days.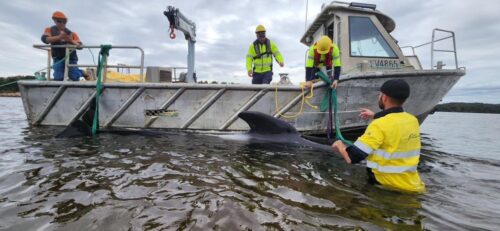 "Our crews were onsite overnight, working side by side with trained volunteers and government authorities to keep the whales alive. Today, there's been some limited success returning whales to the ocean but overall it's an overwhelming sad, exhausting job," said the three farmers under their collective Facebook page, Tasmanian Salmon.