The company secured 300 million NOK (€31 million) in a few hours.
After the Oslo stock exchange closed on Tuesday, the land-based fish farmer Salmon Evolution announced that they would carry out a private placement with gross proceeds of NOK 250-300 million (€26-31 million). At 22:30 last night, the company announced that the issue had aroused great interest from Norwegian, Nordic and international investors and was significantly oversubscribed.
"The board has allotted 33,333,333 shares at a subscription price of NOK 9 per share, which increases gross proceeds of approximately NOK 300 million," the company wrote in a statement on Tuesday night.
The funds from the private placement will be used to part-finance the second phase of the fish farm on Indre Harøy on the west coast of Norway, expand the capacity of the smolt plant Kraft Laks, and general corporate purpose. The issue of new shares is subject to the approval of the company's extraordinary general meeting, which is expected to be held on 29 April.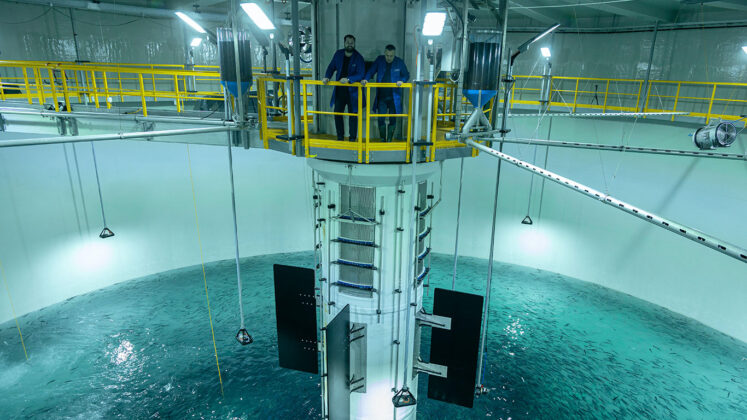 On March 26, about 100,000 smolts were released with an average weight of around 300 grams. The smolt was delivered by Kraft Laks, Salmon Evolution's own smolt plant.
"Since we started construction back in May 2020, this is the moment we have all been waiting for. I am extremely proud of our organization and the fact that we have been able to meet our ambitious timeline, even with the challenges we faced during the pandemic," Håkon André Berg, CEO of Salmon Evolution, said after the company's first smolt launch.