Behind him, clean and cold seawater trickles in, pumped in from the depths. It spreads out over the polished white painted floor at the bottom of the concrete tank.
"A historical event. The first flow of water trickles into tank number 11 on Indre Harøy. Water from a depth of 95 meters. What a milestone for this incredible project," wrote Håkon André Berg, CEO of Salmon Evolution, on his Linkedin profile.
After working tirelessly, for almost five years, with the financing and construction of the company's first land-based salmon farm, the employees were finally able to celebrate.
The first release in March
Salmon Evolution was started in 2017, and has a license for an annual production of 36,000 tonnes of salmon in Indre Harøy in Romsdal, Norway. The new building will be built on an industrial site close to Vikenco's harvest facility and processing plant.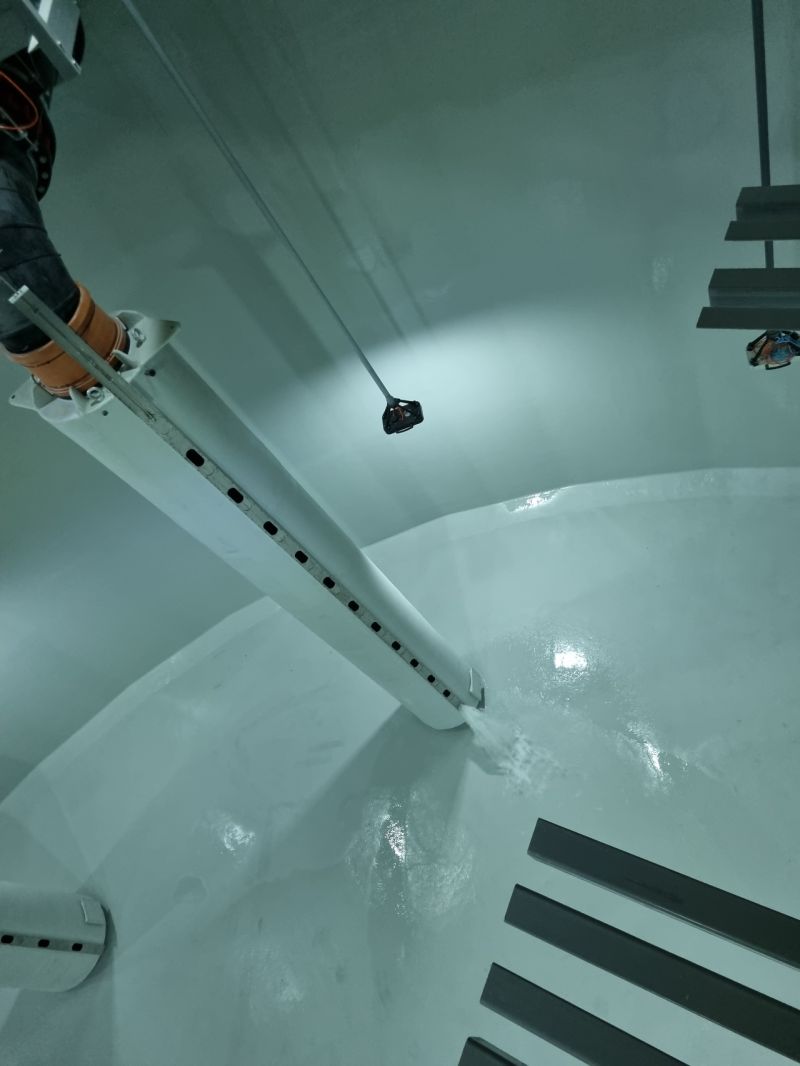 Now the cylindrical tank has been filled with crystal clear seawater. The next move is the release of smolt.
"Historic photos this weekend. First tank filled with water yesterday. The water temperature is around eight degrees, and the water comes from 90 meters below sea level. Ready for the first release in March, wrote Tore Tønseth, investment director at Ronja Capital and chairman of the board of Salmon Evolution, on his Linkedin profile.
Investments in Korea
Salmon Evolution already has plans to establish a new fish farm of the same size in South Korea.
This facility will be built together with the business partner and the fishing boat company Dongwon Industries.