Chilean authorities inspected Salmones Pacific Star in 2018. Court has issued two fines to Salmones Pacific Star over hazardous waste disposal.
During December 2018, the National Fisheries and Aquaculture Service (Sernapesca) carried out inspection work on Lake Rupanco (province of Osorno, Los Lagos region), where six inspections were carried out and of which there were four complaints by Sernapesca.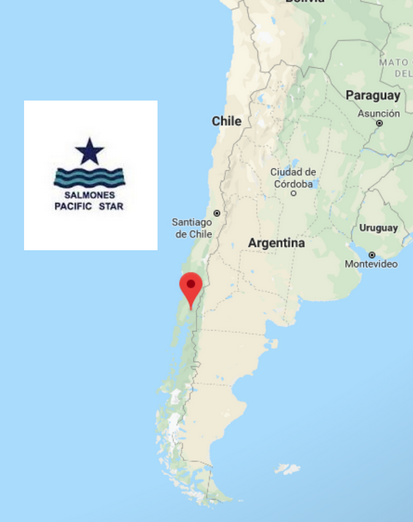 Inpectors used ROVS to filmed the lake bottoms and found contamination by uneaten food and other organic waste, as well as other ropes mesh fish tanks and metal railings in the lake bottom under the fish farming. Pacific Star – now Salmones Austral since it merged with Trusal Comsur in 2013 – has an annual production capacity of around 24,000 tonnes of salmon.
Aqua reports that the 2nd Civil Court of Osorno, issued Salmones Pacific Star two fines of 1,500 UTM (EUR 93,000) each, while the legal representative must pay a fine of 100 UTM (EUR 6,169) for each process.
Sernapesca Los Lagos regional director Eduardo Aguilera said: "These rulings confirm the need to protect the environment in a better way, especially what has to do with the lakes of our region."
"The lakes have a different condition to the impact that occurs in the farming centers at sea, the residence times of the organic matter that falls from the salmon are much greater, but fundamentally this has to do with the impact of structures and equipment that falls to the bottom of the lake and where the owner is responsible," he added.
Salmones Pacific Star rejects the charges and is appealing the fine.