"Gerhard Alsaker received a building permit for a new home in 2018 and is in the process of construction," Tysnes municipality confirmed to SalmonBusiness.
The palatial villa is under construction at Onarheim, near Bergen in Norway. Here, where Alsaker and his family have long had their home address, the large plot of land has already been developed. It is a short walk from there to the Alsaker Group's business premises on the Alsaker pier.
Despite repeated attempts, by phone and SMS, Gerhard Alsaker has not responded to our inquiries about comments on the building plans.
27,000 square ft
The floor and facade drawings, which SalmonBusiness has obtained from Tysnes municipality, show a very extensive construction project. The work with floor plans and application process has been carried out by the trendy Bergen architect Opa Form. The client is Alsakerhus 2020, by Gerhard Alsaker and his partner Lise Skjåk Dalen.
Inside the home, the floor plans show a functional area solution, with offices, workshop, garage and warehouse. Seven bedrooms and 12 bathrooms are spread over three floors.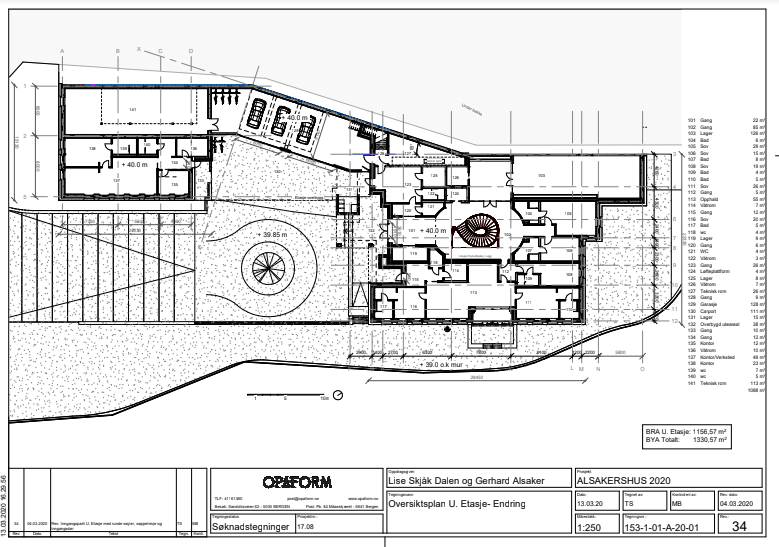 With an area of ​​2,531 square meters, Alsaker's new home is larger than the competitor Gustav Witzøe's palace on Frøya. Witzøe's villa has a usable area of ​​almost 1,750 square meters, including a garage, and is one of Norway's largest private homes.
Read more: The salmon king's huge new villa is one of the largest private homes in the country – see photos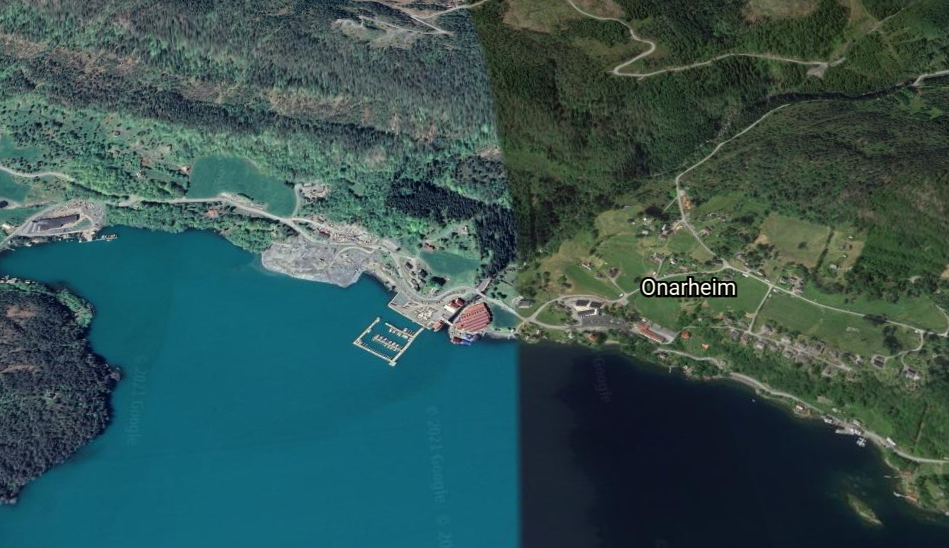 Financer
From the living room windows in the new house, Gerhard Alsaker and Lise Skjåk Dalen will be able to look out over the Hardangerfjord and observe at least one of the Alsaker Group's fish farms. Alsaker Fjordbruk, which received its first salmon license in 1986, has for several decades been among the country's most profitable fish farming companies.
In the last financial year, 2020, the Alsaker Group recorded a profit before tax of NOK 496.3 million (€50 million). The company is valued at just over NOK 1.7 billion (€170 million).
Gerhard Alsaker also has a 249 square meter apartment at Bryggen in Bergen, which he has bought from former mayor and coffee baron Hermann Friele. The apartment, which Alsaker himself describes as a "cabin", cost him NOK 12.8 million (€1.3 million) when it was bought in 2009. In 2022, he can, if he so wishes, sell it for at least twice as much.