Uncertain times.
In a financial report posted Thursday on the Oslo Stock Exchange, Salmones Camanchaca posted its Q2 results months ended June 30, with operating revenue of USD 50.2 million, up slightly from USD 48. 5 million from the same period before.
Net loss before tax increased from USD 3.6 million to USD 22.6 million. Adjusted for biomass that comes up USD -12.5 million.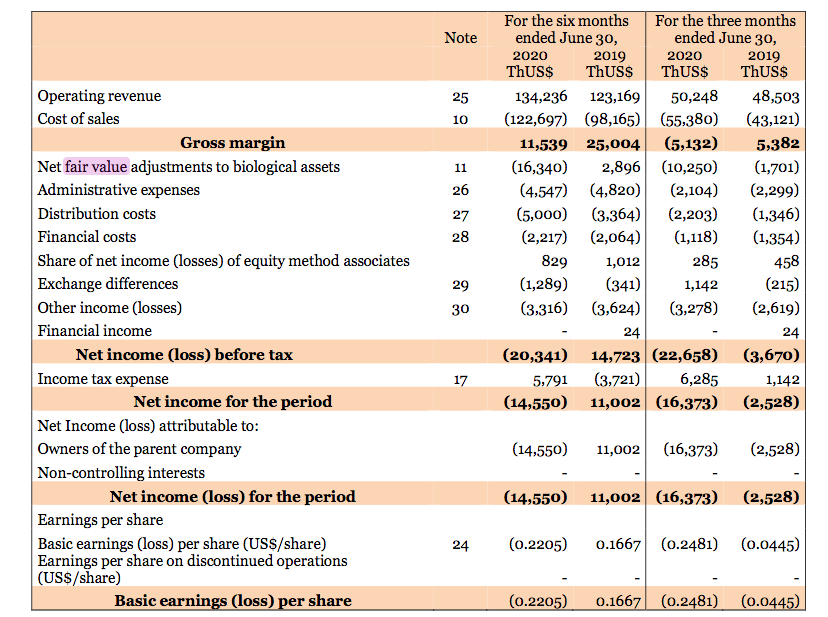 The Chilean salmon farmer said it has "sought a conservative liquidity position during the pandemic, by reducing investments, postponing non-essential expenses, lowering the proposed dividend, and increasing its credit lines."
Pacific salmon smolt stocking has been reduced by half in 2020, which will result in estimated harvest volumes of less than 3,000 tonnes in the new season. The total estimated harvest volumes for 2020 are 54,000 to 56,000 tonnes.
"This estimate may be particularly inaccurate if supply and demand are disrupted due to the consequences of the Covid-19 pandemic. The medium-term impact of COVID-19 is still uncertain, and Salmones Camanchaca continues to monitor it and adapt mitigation measures as productive conditions and target markets evolve," wrote Salmones Camanchaca.