No-one was injured. But cause of fire is yet unknown.
A Scottish Sea Farms shore-base which serves its farm off the island of Shuna, western Scotland, caught on fire on Thursday but was quickly put out, the salmon farmer told SalmonBusiness.
The blaze – of which the cause is yet unknown – started just after 5pm. It's about a two-minute trip by boat from the shore-base out to the salmon farm.
"Items lost include PPE, monitors, folders and books mainly, with data held online centrally," said a SSF spokesperson.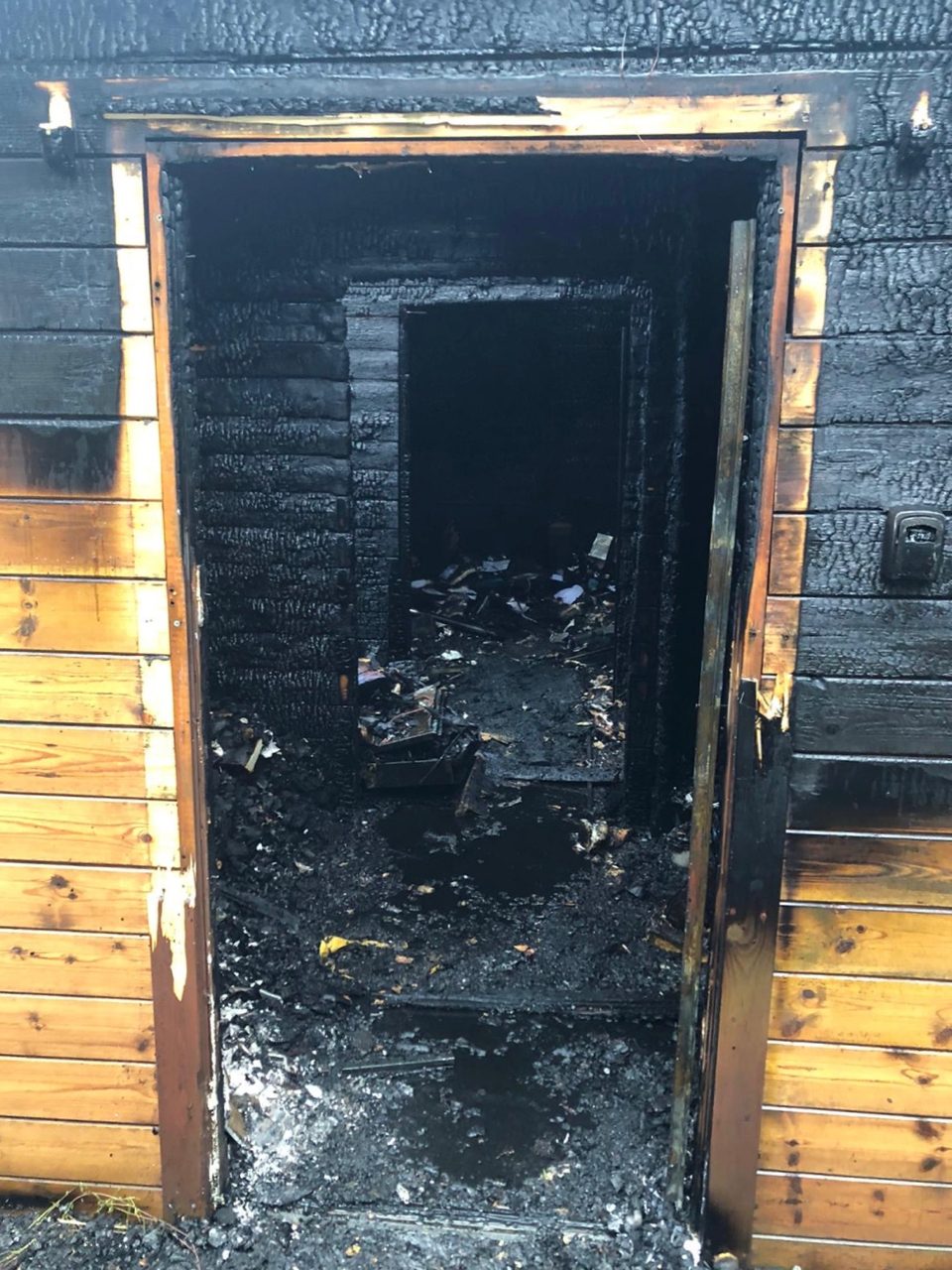 There were no injuries as the farm team had finished their shift and were away from the premises.
Scottish Sea Farms' Health & Safety Manager Gerry McCormick told SalmonBusiness: "Our overriding priority was that everyone was quickly accounted for and no-one was injured. As for our nearby salmon farm, which the shore-base serves, it's equipped to feed the fish direct from the barge, as well as remotely, ensuring it will be 'business as usual' in terms of caring for our livestock.
"Now work begins on getting to the cause of the fire then replacing the shore-base which we hope to do on a like-for-like basis, continuing the shared access of shower and toilet facilities for the guests of the neighbouring Linnhe Marina.
"Before then, we'd like to extend our sincere thanks to the marina guest and local residents who first spotted the fire and who alerted the emergency services, along with the fire and rescue crews at Appin and Oban for their quick response," added McCormick.