After a year operating the seafood route, Smyril Line Cargo is putting sailings on hold. There are several reasons for the decision.
Halgir Dahl Olesen, CEO of Smyril Line Cargo, regrets the decision, not least, he says, because the crew of the freighter "Akranes" has proven that sea transport can compete with road transport in both lead time, flexibility and delivery capability.
"With the right ship, good crew, local partners and good cooperation with the ports along the coast, it is possible to deliver a sustainable and good alternative to truck transport along the coast in Norway."
Read also: Losing money transporting salmon by sea to Rotterdam: "It has been very tough"
Support
The CEO says the decision to put the seafood route on hold is the result of several factors.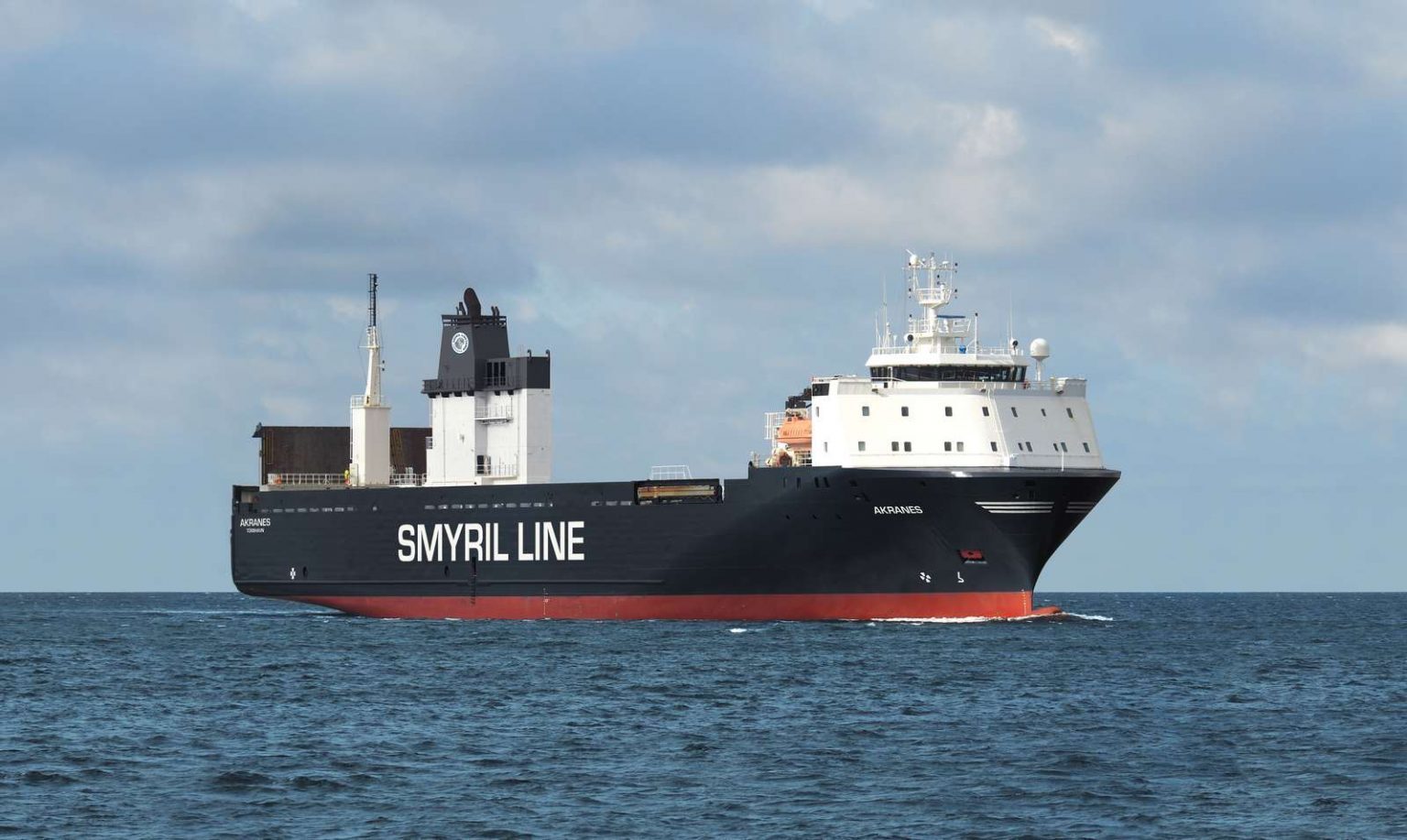 "We are very pleased that the Norwegian Coastal Administration granted support for the route. But when we do not trigger the support because we do not have an EEA flag on the boat, we have reached a time where we must consider whether we should continue the investments that unfortunately have not yet borne fruit," Dahl Olesen said in a press release.
Smyril Line Cargo has had a positive collaboration with a number of large product owners with a strong desire to move volumes away from the road network in Norway. The shipping company established the route in the belief that if lead time, price and flexibility were reliable, far more product owners would use the route. So far, the large seasonal fluctuations in the large flows of goods have been challenging.
On hold
"Coupled with the fact that the support from the Norwegian Coastal Administration cannot be met, this has contributed to a total economic assessment which means that we have to put the route on hold. At the same time, we know that it takes time to incorporate such new route offers at sea," said Dahl Olesen.
The CEO admitted that it had taken longer than expected to get the goods flows moved from the road to the sea in sufficient volume to give the route an acceptable economy.
"That is why we have now chosen to take a timeout, until a decision has been made by the goods owner and the shipping company on whether this type of route is sustainable," said Dahl Olesen.