Soaring energy costs are likely to further squeeze businesses this summer, but for operators of recirculating aquaculture systems (RAS), the higher production costs and the resulting lower profitability raises more doubts about the technology.
"The big question that remains in the minds of investors and the financial market is whether RAS technology is a sustainable way of farming," says Roy Høiås, founder and CEO of global investment firm Lighthouse Finance, which provides operators of RAS with the financial capacity they need to execute their projects.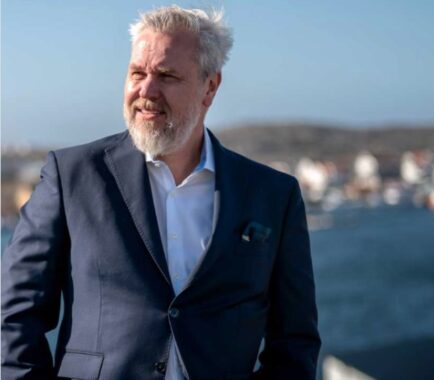 The high energy requirement of RAS farming has always been one of the technology's biggest drawbacks, so the escalating costs of energy will put this into sharper focus.
"We haven't seen the outcome fully yet, but we are looking at – at least in Europe – an energy crisis where the gas supply from Russia is going to be cut off," says Høiås. The planned gradual phase-out of oil imports from Russia by the end of this year is expected to boost fuel prices to new heights, and Høiås expects EU governments will eventually impose quota on energy usage.
Inflation is seen not only in energy prices, but also across board.
"From the feedback we get, in nearly every project that is in construction, not just RAS, you see a price increase of 20-30 percent. That's going to slow down some of the projects in the pipeline. Obviously, if you have a 10,000-ton facility and you're going to invest $100 million into that and you have a 20-percent increase, that is a huge ticket to handle," he said.
Waning interest
Maggie Fried, head of Ocean, Seafood and Aquaculture Investor Consortium at CREO, noted in a webinar last Fall that "there is less excitement around the space" than in 2019 when she first joined the New York-based organization. CREO helps the wealthy to realize their impact-investing goals.
According to Fried, the initial interest of their clients to become a part of the growth story of RAS "is not being taken into diligence as it was previously."
"There's a strong desire to see the cost of production get lower and be closer to that of ocean-based production," she said.
RAS already has significant capex requirements. Difficulty in getting financing has trimmed down the list of RAS hopefuls in the United States. "A lot of the projects we saw two years ago were not completed in the sense that many of them do not have the financing in place," says Høiås. But he's not surprised.
"I think some of the projects we have seen earlier have not taken into account how much time, work and cost is involved in getting licenses and permits. And for the capital market of which we are a part of, we are obviously not going to waste our time on projects that have not completed the application process.
"Even Proximar, which is currently building a land-based Atlantic salmon farm in Japan, had a bumpy road in launching the capital structure for starting the construction considering they had everything in place because one of their biggest shareholders is the Grieg family, which is the owner of Grieg Seafood," he says.
The insurance question
Insurers remain on the fence, suggests Høiås, as many are still waiting to see some of the big volumes to come up. This may also be hurting RAS hopefuls and existing operators in their efforts to raise financing.
"I think that it is key for the land-based sector to be able to attract an important tool – that is the insurance. Because the insurance of the biomass should give you automatically more access to working capital credit through banks and financing institutions that are happy to take the insurance policy as a security of lending you a working capital and so on.
"My understanding on that is it's still going to be a numbers game, meaning that if you don't have a critical volume, it doesn't make sense for the insurance companies in their risk calculation. Unfortunately there aren't any operating RAS facilities with that volume yet."
He continues: "They will not insure farms that are producing too small volume because the risk is too high and they are too close to the break-even point. So if you have 2,000 tonnes and you're losing 20 percent of your biomass, you could go bankrupt. But if you have 10,000 tonne and you're losing 20 percent, you're still selling 8,000 tonnes. That is the difference on what we think the insurers will go in – and where they wouldn't want to go in.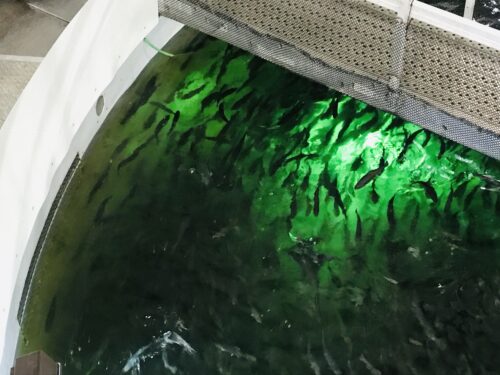 "So, the challenge is: small volume, high investment. And if you're too close to the break-even level –and you see it in Atlantic Sapphire because today they are on a low-volume production, if they lose 20 percent of their biomass, it's going to hurt them very much on their financials."
The industry remains focused on trailblazer Atlantic Sapphire. The company expects to harvest from its Miami operations the first batch of fish that are being raised in "stable operating conditions," which the early batches of fish didn't have.
"Atlantic Sapphire is still the driving force in this market," says Høiås. "Setbacks in different stages and different part of the operation over the past two years have driven home the point about the challenges of starting a RAS farming company. The markets are learning that this is not just a turnkey solution where you put the RAS facility and then you put the fish in and then everyone is happy and 20 months later you can harvest. It's not so easy. It's safe to say the market has been more educated over the past two years about the challenges, and I think also that this has raised doubts among investors and lenders."
He noted that there are, however, least four or five different companies in Norway that are in constructing RAS farms that were not even in the picture two years ago.
He attributes this to Norway's long tradition in salmon farming. "They are coming up very fast because they have Norwegian content, meaning the knowledge and the skill in how to do RAS and apply permits for RAS facilities is nothing new in Norway. The existing conventional farmers here are already using RAS technology to farm big smolts, so it's not a very big leap to apply for RAS grow-out facilities."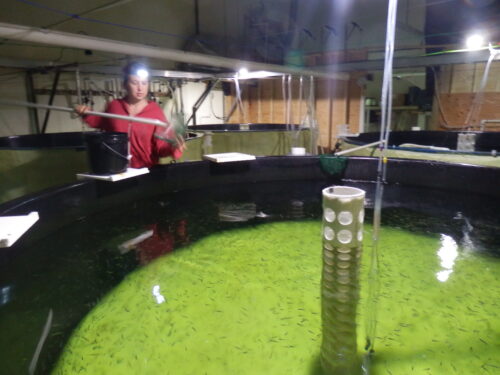 Outlook
He believes it is unlikely that any of the RAS operations now under construction will be up and running in the next two years. (Except perhaps Proximar, which expects to deliver the first batch of eggs in the third quarter of this year.)
"I think we will maybe we will see one or two more facilities in a 10,000-ton capacity in two to three years' time, maybe, as it looks today. In the next two to three years, I will expect that most of the farming volume of salmon from land-based will be still coming from Norway," he said.