Importer and distributor Stavis Seafoods has been a player in the U.S. seafood industry for more than 85 years.
Stavis Seafood Vice President David Lancaster told SalmonBusiness that shifting the focus on moving at speed to the new landscape has been key to success.
With a huge catalogue of fish, fresh and frozen, from around the world, Grupo Profand-owned Stavis sells tuna loins, snow crab and even alligator meat. Based in blue collar Boston, the backdrop to films such as the Fighter, The BoonDock Saints and the Departed, the town is known for its tough guys who know how to handle even tougher times.
However, the company was prepared to deal with the lockdown, now in its ninth week. It sourced, ordered and wore masks while separating people and staggering shifts before it was even mandated.
Tanked
"The wholesale food sector just tanked but our retail markets are doing incredibly well. The company has a retail product line, and that took off and we were able to sell to some of the largest retailers," he said.
Not all are so lucky. "On the Boston Fish Pier, there's a couple of guys here who are mostly food service driven and they are having a hard time," explained Lancaster.
Stavis' strength to handle the crisis was down to multiple factors. "Our mix of customer base is so diverse that we were able to pivot pretty quickly to understand that part of the market segment was performing well. And they were taking the steps necessary to service individual customers directly. So we went after that," he said.
Before COVID, retail was about 30 per cent of its business. "We do fresh and frozen so we were able to diversify as well, flying product from all over the world. we were able to do fresh frozen, retail, wholesale and cuts, so we have a pretty good mix," he said.
Salmon
There were some surprises in trends following the coronavirus. ""We are most shocked to see it's the expensive items that are really moving. We thought they would be gravitated more towards commodities like haddock and cod.  Salmon is now 40 per cent of what we sell," said the Vice President. Before it was about 30 per cent.
SalmonBusiness has been reporting on Alaskan Bristol Bay's $300 million salmon run which may or not be cancelled.
"Bristol Bay looks like its going forward," said Lancaster, adding that salmon run Copper River is.  But, if they had not done so it would have been inconvenient. "We do so much aquaculture fish that we would have still been able to supply salmon," he said.
Stavis sells farm-raised Canadian and Chilean salmon fillets under the brands, Bos'n Canadian and Bos'n Chilean Atlantic salmon.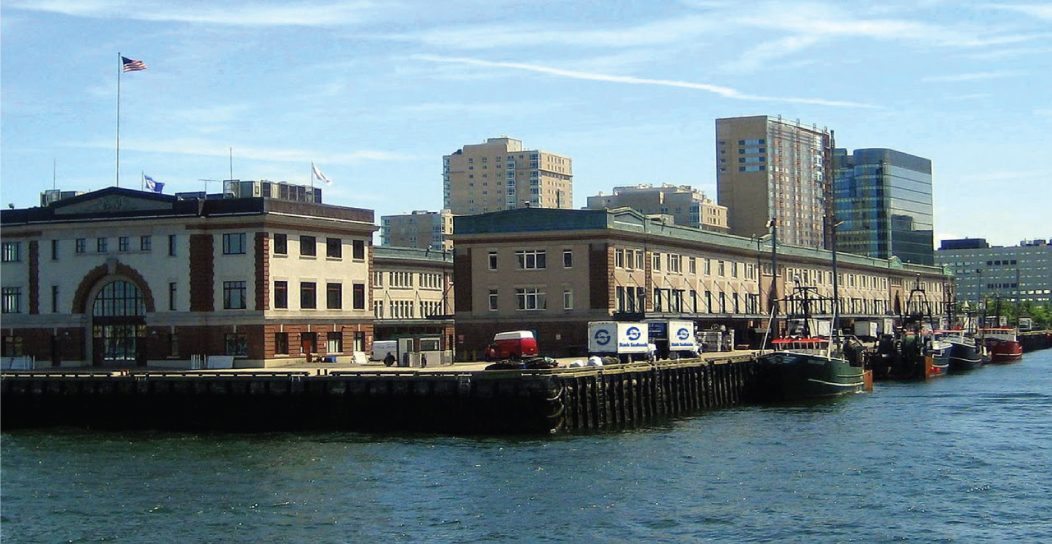 "Having Profand as our owner (Spain-based Grupo Profand purchased the company last year .ed), we are much more vertically integrated, so having having access to a wide variety of products has helped us weather this, definitely," elaborated Lancaster.
In 2018, it penned a supply-and-support pact with Dutch wild-fish harvester and processor, IMV Holding, to move more farmed salmon into the North American market.
Freight
At first, the company we were concerned about freight getting around, but has since seen little interruption,  from Iceland or Norway. Same with salmon from Chile though Miami.
"The bigger issue though was from the sales department. For product that may be delayed by a day, or a few hours, thats been problematic, but we are working through it," said Lancaster.
While the restaurant industry is still closed off, the seafood veteran sees a glimmer of hope. "We have really seen this pent up demand with these customers wanting to go out. When we see seeing restaurants opening, we expect a significant jump. My take is that the initial wave will be dramatic then it will level off," hoped Lancester.
"For salmon prices, the freight costs did take off and we've been absorbing that as much as we can. The pricing has worked, we deal with so many origins, particularly with salmon, we were able to play the different markets, so if we see something pricing itself out, then we will move to the Faroe Islands, if that starts we will move to wild salmon," he said.
On big change was tapping into the US meat crisis. "We have plenty of seafood plenty of salmon, and more and we are seeing an increase in the demand of seafood right now," he said.
Not business as usual
Using his extensive 30 years experience in seafood said he told his sales team not to think as this situation "as business as usual, as it's not".
He knows his stuff, Lancaster worked as sales manager for Boston-based Stavis in the early 2000s, helping to boost sales by 50 percent before leaving to start his own business Interbay.
"Today is different from yesterday and tomorrow is going to be different from today. You're not order taking, you're selling, I push them to pick up the phone and not rely on what they are used to, I get them to think about the customers and retailers – whose business have completely changed," he concluded.