"A significant improvement in our financial performance."
On Friday, Russian Aquaculture, the largest company in the Russian commercial fish farming sector, announced its results for the nine months ending 30 September.
Higher growth rates. All key operating and financial metrics, including sales volume, revenue, adjusted EBITDA and net profit for September exceeded the company's full-year performance in both 2019 and 2020. Adjusted EBITDA reached RUB 3.9 billion (€47 million), up 52 per cent year-on-year. The adjusted EBITDA margin was 40 per cent.
The company demonstrated an operating EBIT of EUR 2.1 / kg. In Q3, the Company's operating EBIT amounted to EUR 3.0 / kg, an 18 per cent increase year-on-year.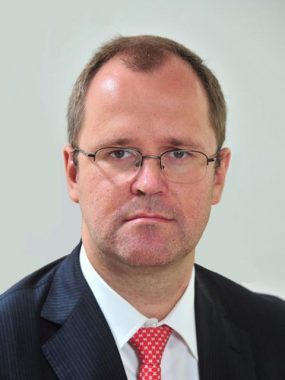 HoReCa recovery
Commenting on the results, Russian Aquaculture CEO Ilya Sosnov said, "the global salmon market continued to grow during the first nine months of 2021; strong retail demand persisted amid a recovery in demand from restaurants and hotels. For the same period, the volume of the Russian market grew by 45 per cent year-on-year."
Net profit increased by 117 per cent to RUB 4.8 billion (€58 million), while revenue increased by 73 per cent year-on-year to RUB 9.7 billion (€116 million). Biomass totalled 29.8 thousand tonnes at the end of the quarter, compared with 22.3 thousand tonnes for the same period in the previous year.
Steady increase in demand
Sosnov continued, "amid favourable market conditions and thanks to the systematic implementation of our growth strategy, we increased sales volumes considerably year-on-year, which resulted in a significant improvement in our financial performance. Revenue increased by 73 per cent to RUB 9.7 billion €116 million), while net profit surged by 117 per cent to RUB 4.8 billion (€58 million) thanks in part to excellent weight gain on the part of our fish.
"We are seeing a steady increase in the consumption of salmon and in demand for quality chilled salmon, which affirms the fundamental appeal of the Russian market and the growth potential for our business. In this regard, we continue to invest heavily in both equipment and production assets.
Regular dividends
Based on the third quarter results, the company's Board of Directors recommended that dividends be paid out in the amount of RUB 4.0 per ordinary share. Including interim dividends for the first quarter and half of the year, as well as for 2020, total dividends paid out in 2021 could amount to RUB 17 per share.
The company invested RUB 2.4 billion (€28 million), most of which was allocated for farm equipment, the exercise of an option to purchase the Company's fish processing plant and the purchase of marine vessels.
Russian Aquaculture's net debt / adjusted EBITDA ratio is at 1.72x. The rating agencies NCR and ACRA have assigned the company a credit rating of A- with a stable outlook. In terms of debt structure, long-term borrowings accounted for 51 per cent of debt.