Improvement mainly attributable to higher prices and volume.
On Wednesday, Chilean salmon farmer Salmones Camanchaca issued its results for the final quarter of 2021.
Operational EBIT before fair value adjustments in Q4 2021 was $13.4 million, compared with –$13 million in Q4 2020. The improvement is mainly attributable to higher prices and volume.
Commenting on the performance of Salmones Camanchaca, vice chairman Ricardo García, said: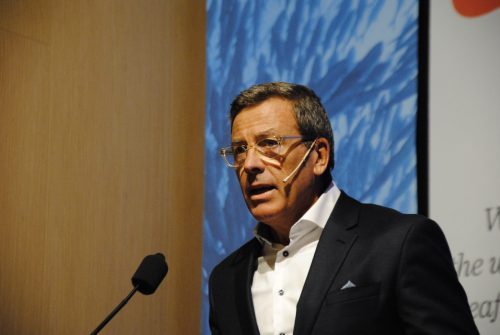 "We are pleased with the volume recovery and results obtained in this fourth quarter, which shows once again the capabilities of our company, leaving behind the episodes of algae blooms from the beginning of 2021. This year we also showed that sustainability not only covers efforts in production areas, but we have taken it to the financial field with a Sustainability Linked Loan genuinely related to our progress in the matter,"
Favourable global context
García also highlighted that "the global context is favorable for salmon farming, as alternative proteins are under pressure due to their effects on greenhouse gases, and due to the growth on demand for healthy and nutritious proteins with low emissions and little use of water."
Operating revenue amounted to $107.6 million during the quarter, up 63 per cent from $65.4 million in the corresponding period in 2020. The improvement is mainly attributable to higher prices and volume.
While harvest costs remained higher than the same period last year, there was a gradual improvement in costs during the period. Compared to previous quarter, costs were down $0.23/kg, with effects of the algae blooms of Q1 and Q2 2021 now reduced.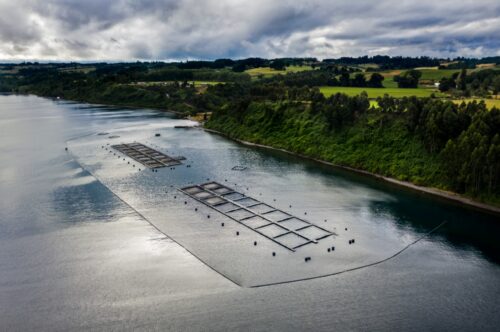 Capital increase
Harvest and processing costs ended at $0.89 /kg WFE during the quarter, slightly below long-term target of $1/kg WFE. The company see continued cost reductions going forward and expects costs to return to normal in 2022.
On December 29, the company successfully concluded a capital increase, raising $23 million and increasing equity ratio by 15 per cent. The capital increase will be used to support the 2021-2023 investment plan allowing production in sites with lower risk of algae blooms and lack of oxygen, to recover the biomass lost during the algae bloom of 2021, and to strengthen the overall financial position of the company.