A series of bushfires have broken out in Tasmania, just a month after extreme temperatures fuelled fires across the island.
Nearly 3 per cent of the state has been destroyed as fires rage across the south of the island.
Tasmania recorded its driest January on record, with maximum temperatures 3.22C above the long-term average for the month. Fuel loads were, according to the Tasmanian Fire Service, 20% to 30% drier than average fueling a 32,000-hectare blaze
Around 20 fires are near to salmon farming sites on the south-west – belonging to Huon Aquaculture and Tassal.
For example, a watch and act alert has been issued for Port Huon in Tasmania's south-west.
There have been no reports of any injuries, deaths or damages to any sites.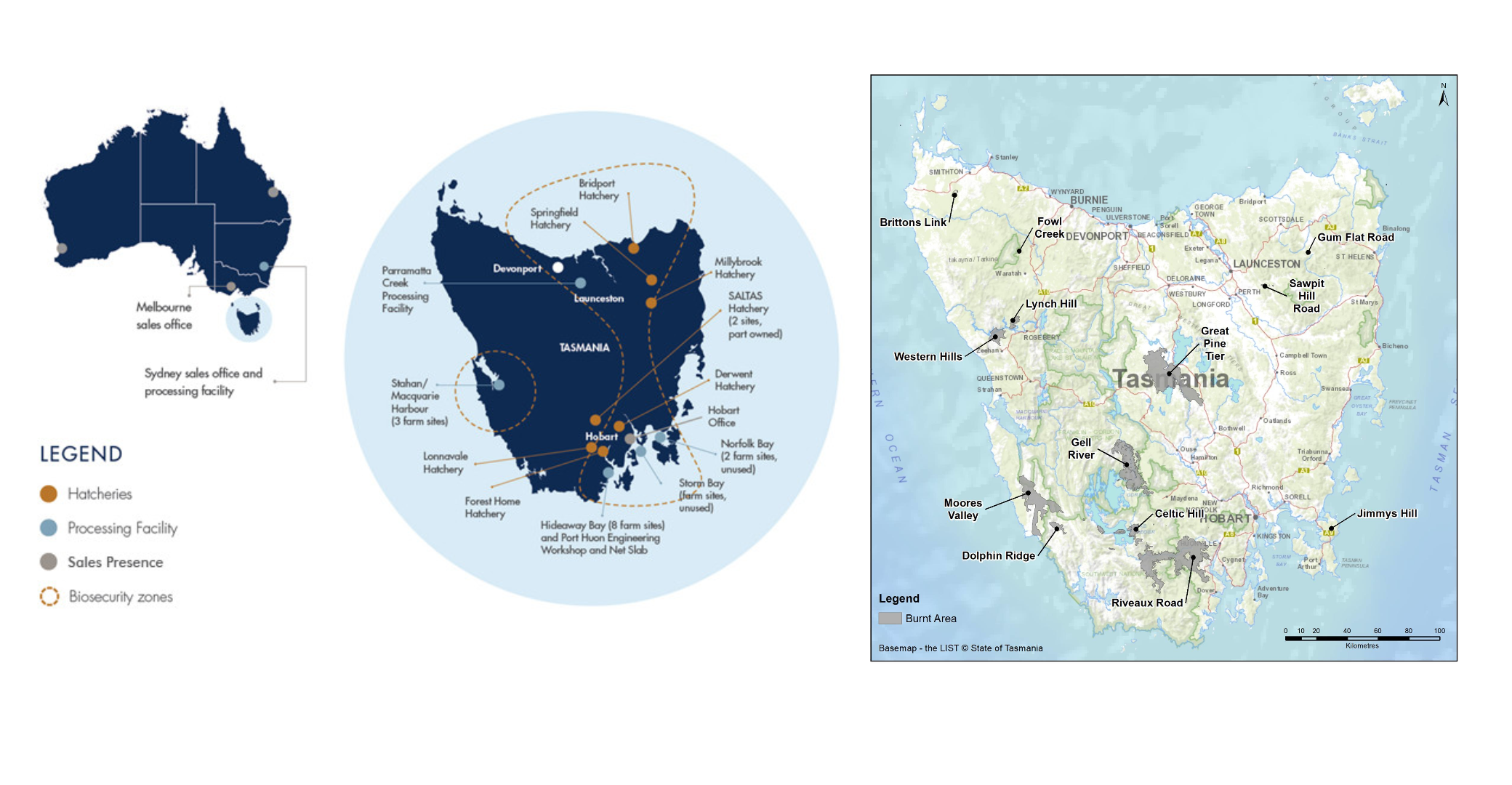 Talking to ABC Radio Hobart on Tuesday morning, co-founder of Huon Aquaculture Frances Bender discussed the bushfires and the effect on her business.
She said the company had seven different sites exposed to the fires, but still needed to operate and added that many staff couldn't get to work because of the closed roads, but they used the water to transport people via Pennicott from Margate.
She said, "Sealink was fantastic with transporting fish and supplies to Bruny Island."
Frances added that "there was a great sense of pride in the Huon Valley and everyone came together to fight the fires."
The Tasmania Fire Service are still issuing warnings and alerts for structure and vegetation fires.