Tasmanian salmon industry now worth $1 billion but pressure from environmental groups has grown in recent years. 
In a bid to counter anti-fish farm campaigns, an alliance has been organised by Tasmania's three major salmon producers — Tassal, Huon and Petuna.
According to ABC in Australia, the campaign will seek to highlight the importance of fish farms as an employer and a contributor to the state's economy.
Over the last three decades the value of Tasmania's salmon industry has grown to around $1 billion and there are plans to double that by 2030.
Read more: Plan for deep-water fish pens off of Tasmania
John De Bruyn, general manager of logistics company De Bruyn's Transport, told ABC that a big part of the alliance's job would be highlighting the importance of the industry as a regional employer in Tasmania.
"We think [the alliance] is a fantastic initiative to try and get those positive messages out and dispel some of the misinformation," he said.
"I've been involved in this industry for 10 years now and I've been to Norway and Canada and have done extensive research into how their industries are run."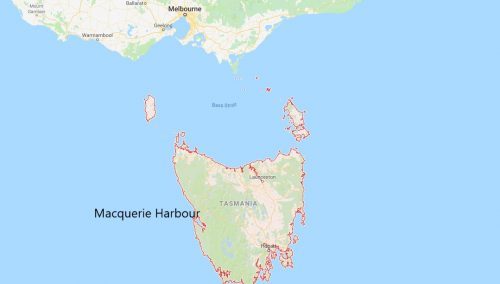 De Bruyn said on any given day about 20 per cent of his 250-strong labour force worked directly in the fish farming sector — delivering fish feed to fish at sea, maintaining equipment, transporting fish around or working in the warehouse.
Rewarding work
Alliance member David Whyte, who runs the BioMar fish feed production plant at Wesley Vale, said fish farming now employed around 12,000 Tasmanians.
"We develop people, we skill them up and it's a fantastic and rewarding job," he said.
The Spectran Group's Mark Hindmarsh does environmental monitoring for the fish farm industry and has signed up to the Tasmanian Farmed Salmon Alliance.
"I think if people took the opportunity to understand what these businesses do and how we work together to achieve the greater good there'd be a more positive outcome from it."
Toxic
On the same day at Hobart's Town Hall, an anti-fish farm group called Neighbours of Fish Farming launched a campaign to get Australia's major supermarkets to pull farmed Tasmanian salmon off their shelves.
Earlier this year, Booker Prize-winning author Richard Flanagan — who owned a shack on Bruny Island close to several fish farming leases — released the book Toxic, which accused the industry of polluting pristine Tasmanian waterways and the state government of regulatory failure.
In a statement to the stock exchange in August, Tassal conceded the book had been "unsettling to the industry", and in state parliament primary industries minister Guy Barnett referred to "dark forces" trying to bring the sector down.