According to Marine Traffic, the 43 meter long harvest boat "Taupo" is located by Fjellværøya, just east of Hitra in Norway.
"It is true that "Taupo" ran aground last night. It was not a dramatic situation, we quickly got control of the situation. There are no injured people, no pollution, which meant that we could continue to the harvest station to unload," said Napier boss Kjetil Tufteland to SalmonBusiness.
The harvest station he refers to is Mowi Ulvan, where the vessel is now moored.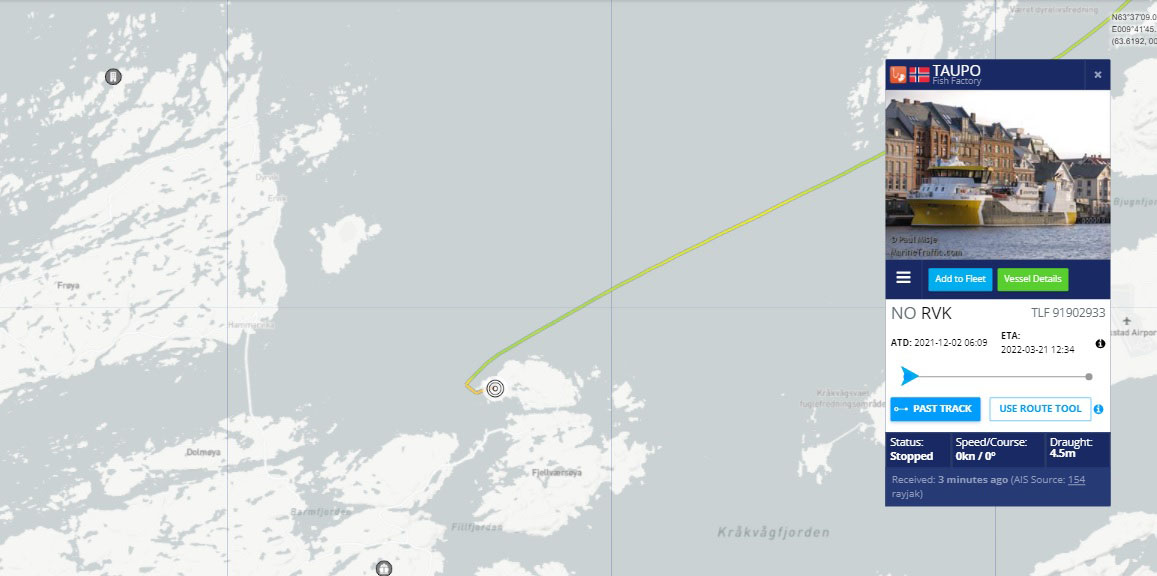 "We have ROV on board, so we are doing bottom inspection now. And the plan is to go on to the dock on Moen Ottersøy, when the boat is unloaded and ready for sailing," he continued.
Tufteland confirmed that "Taupo" has taken on water.
"Yes, it's a ballast tank. There was a minor leak in a ballast tank. So we work with Shipping [directorate – ed. note] to get a sailing permit to dock," he explained.
"It is not dramatic, but unfortunately that is what happens. We must try to do our part, and look at our routines to avoid such things happening again."
"Taupo" can harvest 80 tonnes of salmon per. hour, and has a loading capacity of 320 tons of salmon.