That is the key to success.
At the end of the corrugated concrete are distorted rods of rusty reinforcing iron. Behind them, large boulders thrown around by North Sea winter storms. Semi-finished casting structures and turbine buildings are tagged by local youth. It seems that the site was abandoned as quickly as work started.
Next year it will be 30 years since the bankruptcy for the wave power plant at Toftøy in Øygarden, Western Norway.
The visions were great and grandiose.
"This will in the long term replace the energy installations and energy generators that we have today," said the then-Minister of Oil and Energy, Kåre Kristiansen, at the opening of the site.
Broken
Wave power was to become a new Norwegian export adventure, built by companies Kvaerner and Norwave. The waves from the North Sea were to push air into a cylinder which in turn would power a turbine.
But that's not how it went.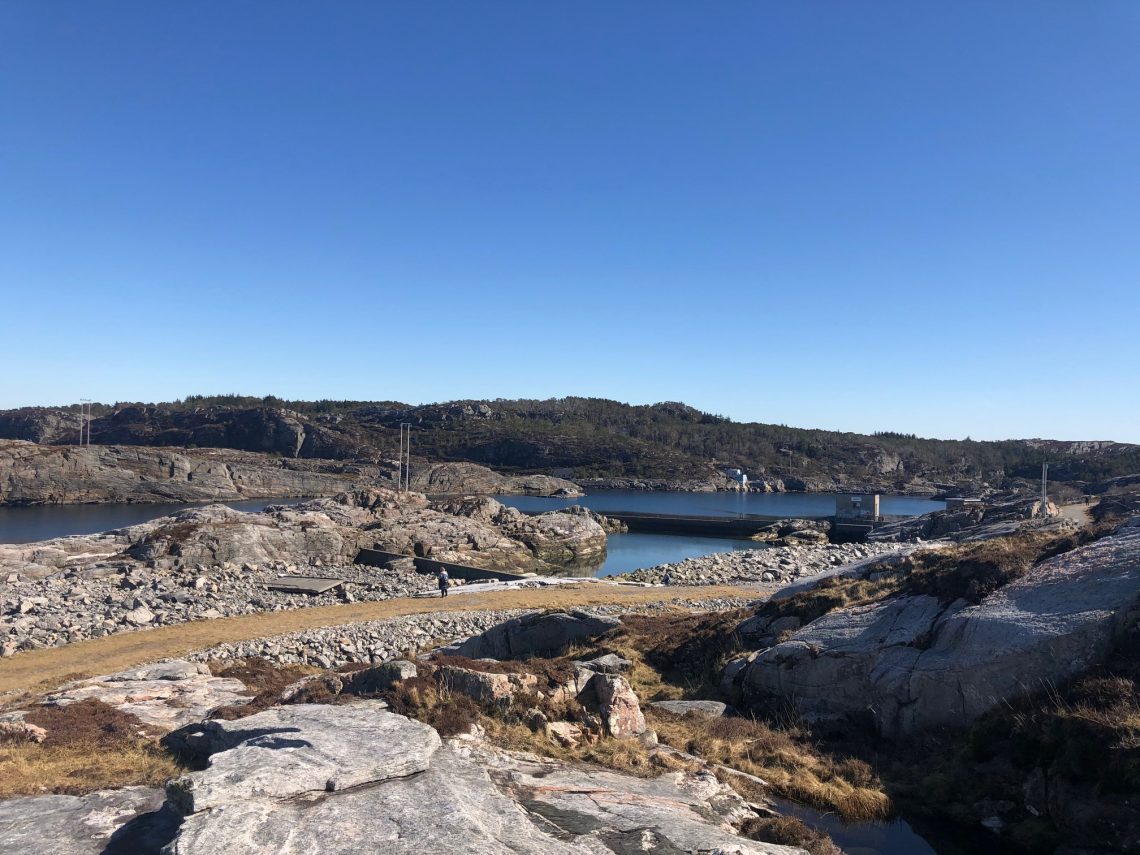 The plant, erected on a very weathered islet, failed miserably. Shattered by the forces of nature.
He who dares nothing wins nothing. Failure lies in the nature of innovation.
Chances
72 per cent of all product innovations fail, according to Swiss strategy consultant Alex Osterwalder. It is the customers who decide whether it is a success or a failure.
The best way to create big winners in innovation is to make many, many small bets.

After a couple of weeks you double down on those that show evidence & retire those that don't.

Innovation is NOT about picking winners. It's about creating the environment for winners to emerge!

— Alex Osterwalder?? (@AlexOsterwalder) April 11, 2020
One who has taken chances and achieved great returns on his investments is Mark Zuckerberg. For him, managing risk is crucial.
"The biggest risk is not taking any risk… In a world changing really quickly, the only strategy that is guaranteed to fail is not taking risks," the Facebook founder has previously stated.
The mindset is not unlike what hedge fund manager Ray Dalio believes: "If you're not failing, you're not pushing your limits, and if you're not pushing your limits, you're not maximizing your potential".
The hard-working and tireless inventor Thomas A. Edison put it this way: "Our greatest weakness lies in giving up. The most certain way to succeed is always to try just one more time."
Edison had failed 10,000 times before he finally succeeded in developing the light bulb.
Innovations
The aquaculture industry, not least in the last decade, has embraced invasion. An industry that took its first steps a few kilometres from the wave power plant at Toftøy. In a sound on the west side of Sotra, fenced off with concrete and reinforcing iron. The industry has seen export values ​​inflated to a level not even the most naive optimists could imagine.
The export adventure has been driven by innovation. Work in the unplowed field.
The use of onions against salmon lice was an early failure, and definitely, something that subsequently has a ridiculous feel. Other traits have been more fruitful. Feed pellets, fish vaccines, 160-meter cages, specialised service vessels, wellboats, feed barges, semi-closed cages, pre-rigour filleting and thermal delousing. It's all innovation. Some have been good and groundbreaking. Others will eventually be put back to the drawing board or scrapped.
But it is only the innovation that can drive the industry further. So that's why we need to embrace the failures. Learn from our mistakes. And move on with good spirits.