Sølvtrans' Roger and Anita Halsebakk had to have access to the sea when they chose land for their new residence.
The couple are currently building on a three-storey architect-designed mansion at Blindheimsneset near Spjelkavik, Western Norway. At the entrance hall stands an unused yellow digger The house, which is surrounded by scaffolding, is beginning to take shape, but a lot of work remains to be done before they can move in.
Sølvtrans owner Halsebakk said that they had been sitting and looking down at the sea at their old place for 25 years. "Then we came across a plot of land that was by the sea. It's a place that's very quiet, and it suits me perfectly well," he told SalmonBusiness.
Boating
Space for a boat and proximity to the sea was a must-have. The boat docked at the house is the 20-metre-long Sunseeker 'Nitanja', named after Anita and thier daughter Anja.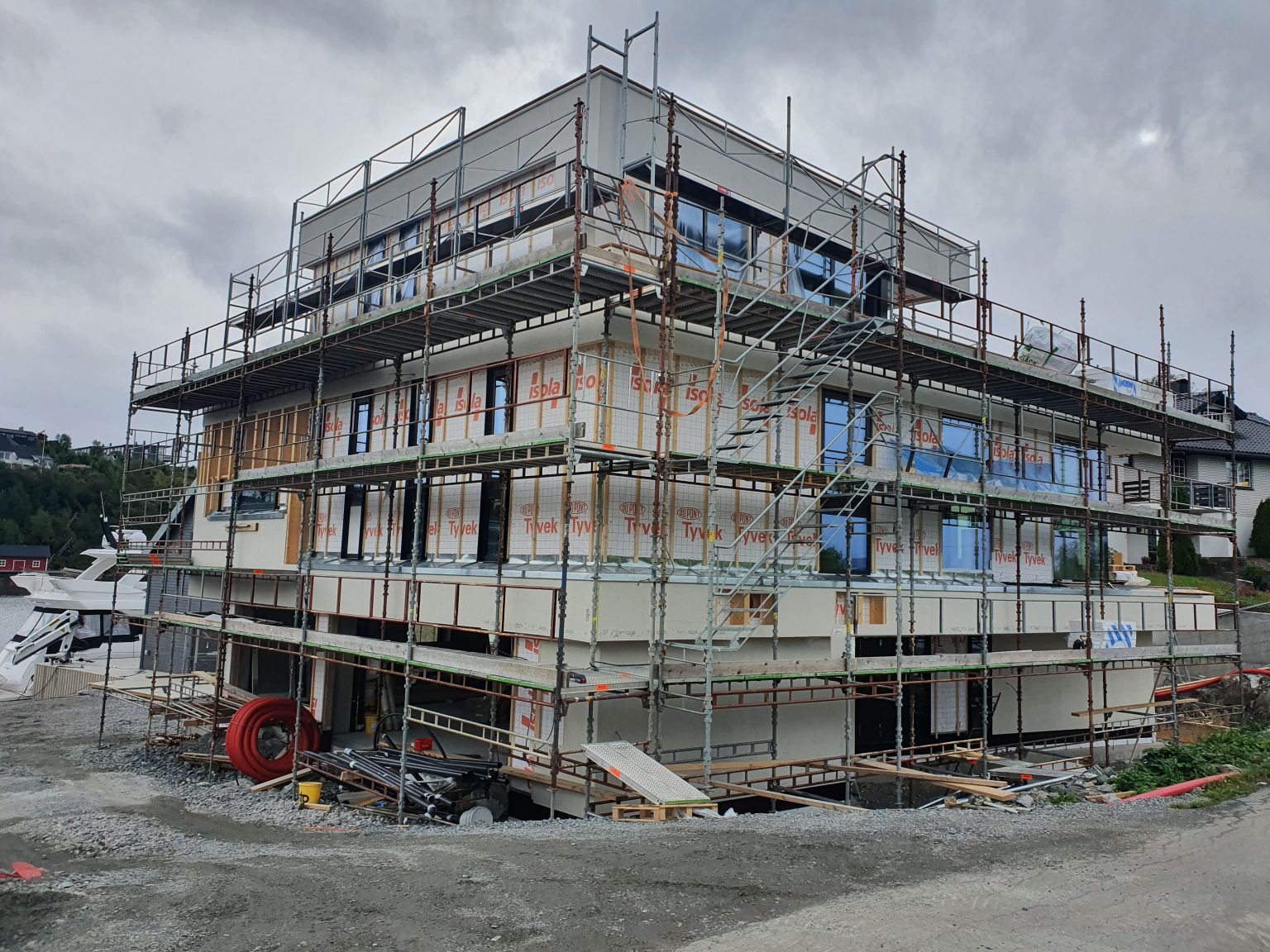 The couple split their time at their ski-in-ski-out cabin at Strandafjellet alpine resort, and at their son Robin's place. The latter, who holds the title of COO in Sølvtrans, has an apartment a short walk away from Sølvtrans' headquarters at Skansekaia, also on the west coast of the country.
Strategic
"When we bought it, we got the impression that everything was ready to build. But it's taken its time. We gave our old house away to our daughter. And she did what I would do too — she ripped out all the décor and content and changed the locks. So now we have lived with Robin for three years at his 45m3 place," said Halsebakk.
"It's a nice apartment, with nice views, but it's not appropriate for me to live in an apartment. I need something to do outside," he said.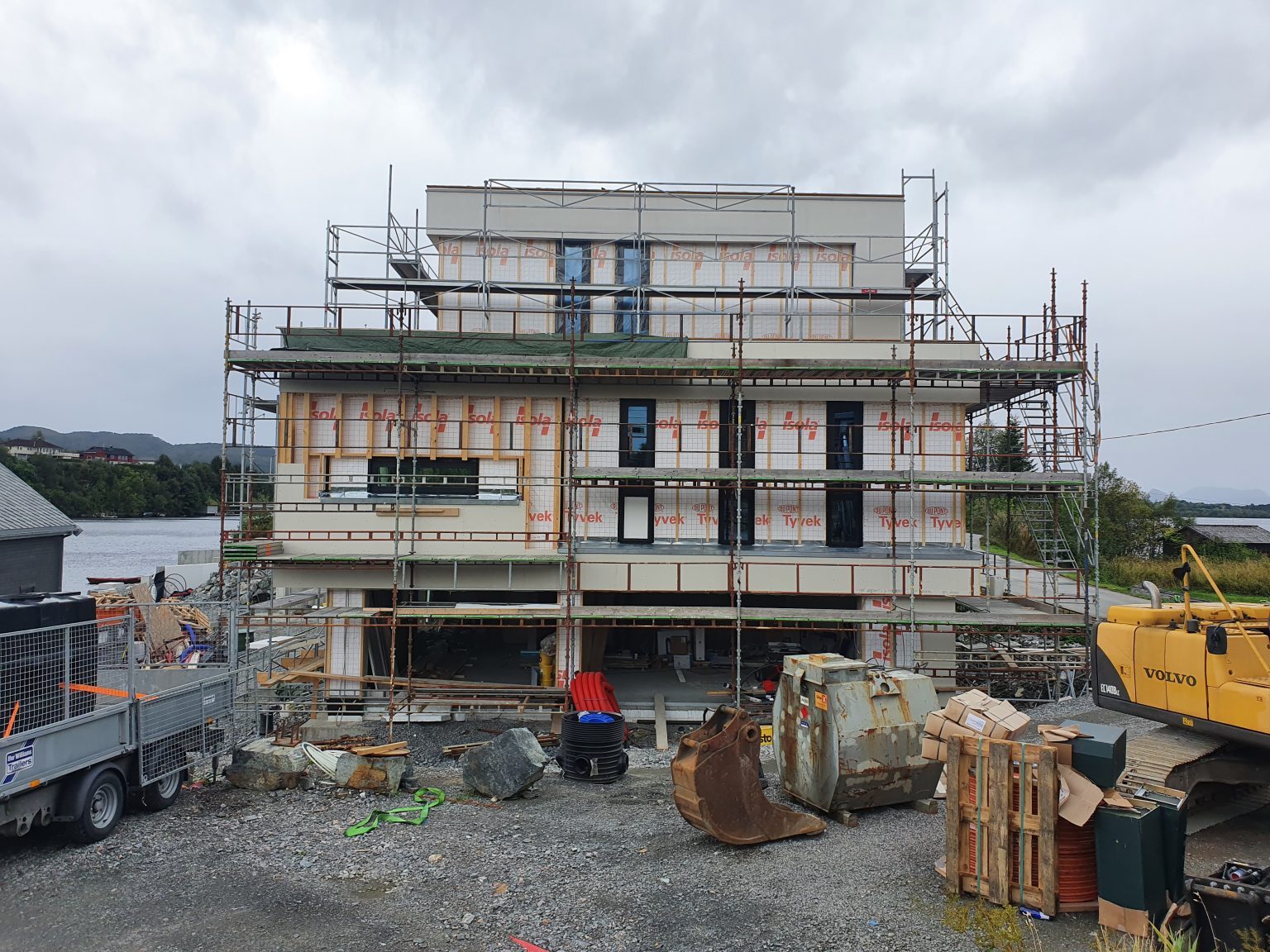 Newbuild
When asked how big the house is, Halsebakk replied: "It's about 300m3 or something like that."
The south-facing new house probably isn't cheap. And they can afford it. Sølvtrans, which Halsebakk has single-handedly built up from the ground, has a fleet of 19 wholly-owned wellboats, as well as five part-owned vessels through a 48 per-cent owned company in Chile. Sølvtrans also has six more new builds in the order books.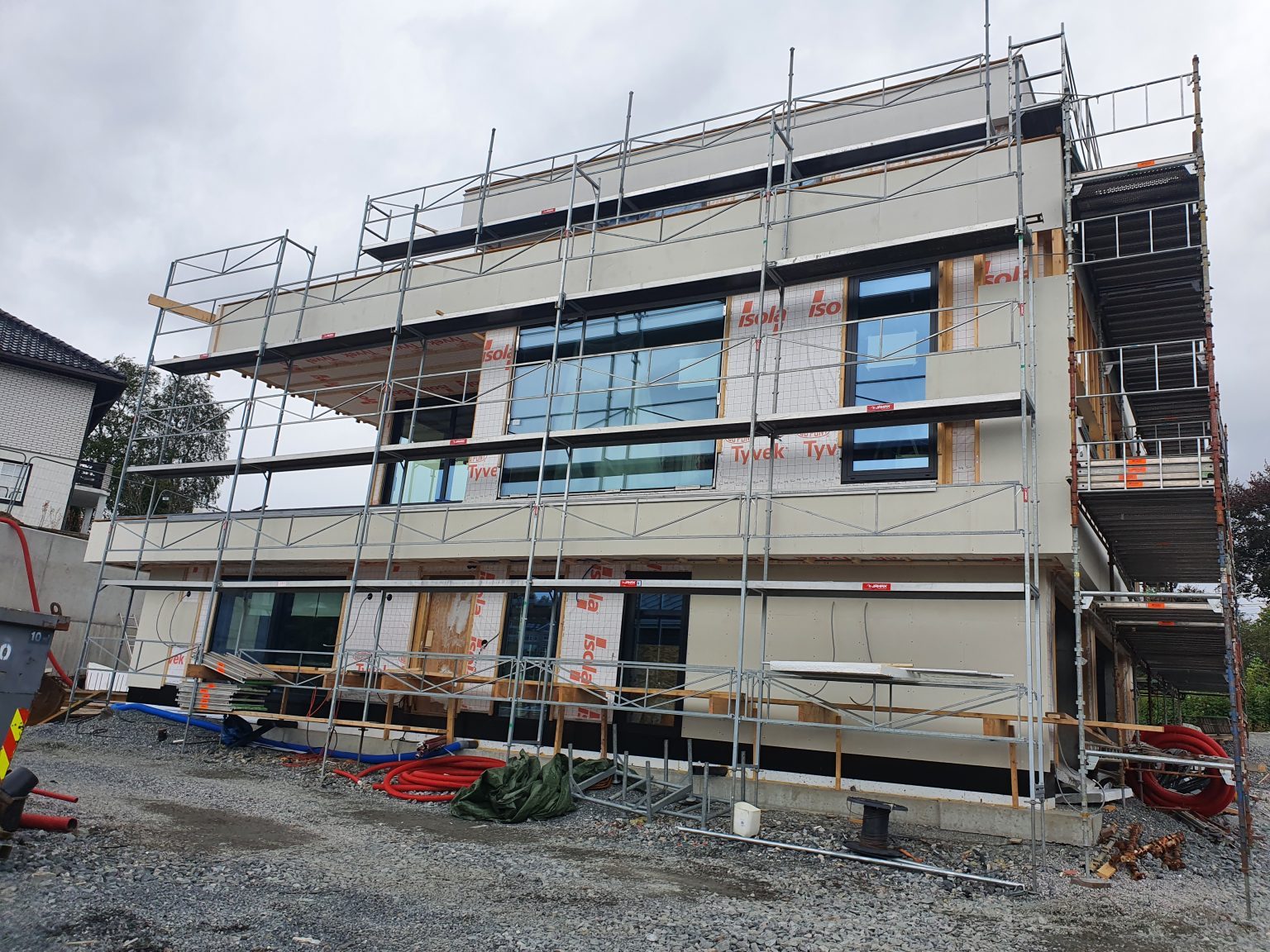 Halsebakk's building plans have previously been discussed by Nett.no.